IN THE COMMUNITY
We recognize that a child has many life influences. Through the Museum's extensive outreach efforts, thousands of children and families are introduced to the power of play every year.
CONNECTED LEARNING CONNECTED COMMUNITIES (CLCC)
Created in 2007, Connected Learning Connected Communities (CLCC) is an in-depth, community-based outreach program that works with the influential entities in a child's life, from parents to school to neighborhood.
Operating in seven neighborhoods currently including Pittsburgh, Adair Park, Mechanicsville, Old Fourth Ward, Boulevard, Vine City and English Avenue.
Reaches over 1,000 children each month.
Designed to reach young children from birth to age 8 and their families.
Based on a partnership involving community input and education.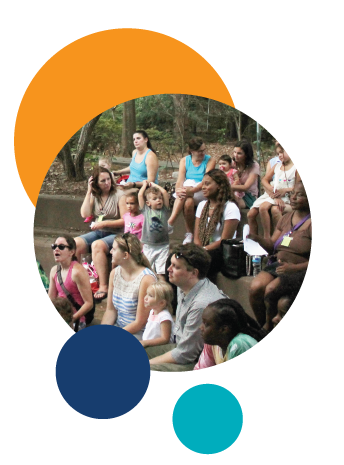 SPREAD THE WORD
Sponsored by PNC Bank and in partnership with the Atlanta Speech School, Spread the Word is a two-year vocabulary and reading program that will reach 6,000 metro Atlanta students and families. Program highlights include free activities and events, such as:
Family Workshops: Children and their parents will participate in a weekly, two-hour program to learn together through story time and science and art activities. Each family will receive language/vocabulary backpacks with books, board games and a preloaded mp3 player for reading.
Interactive Vocabulary Kiosk: Located in the Children's Museum, the permanent, interactive game will help build vocabulary skills through language games related to museum exhibits.
Toddler Book Club & Mobile Library: Neighborhood families will be invited to attend club meetings, an ongoing Community Story Program, and the Museum will operate a mobile library to reach additional communities.
Museum visits and family festivals: The Museum and community partners will offer free and discounted admission to several community events and family festivals.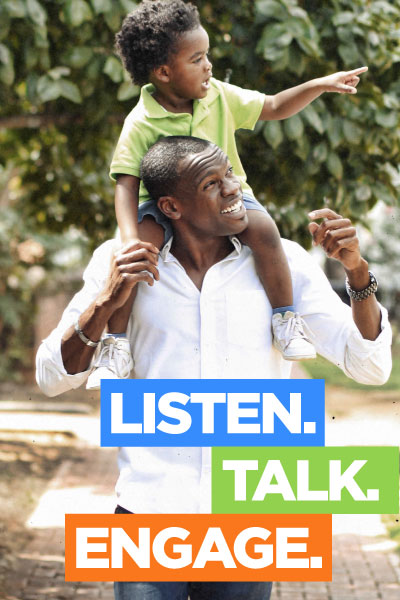 ACCESS IT!
Our subsidized admission program, Access It!, ensures that no child or family is turned away from the Museum due to an inability to pay. The Museum has developed non-profit partners in the community whose mission is to provide services to underserved communities and individuals.
Partners include:
Atlanta Urban Ministry
Atlanta-area YMCA centers
Children's Healthcare of Atlanta Primary Care Facilities
Easter Seals
Genesis Shelter
Quality Care for Children
Sheltering Arms
The Atlanta Children's Shelter
The Salvation Army
United Way of Metro Atlanta
VSA Georgia