PLAY BUILDS THE FUTURE
Through our mission to spark every child's imagination, sense of discovery, and learning through the power of play, we cultivate curiosity today to help them thrive tomorrow.
Play is linked to improved cognitive and emotional development, increased creativity, and reduced stress and anxiety.

Together, we can build on the progress

we've

made and make an even bigger impact.

H

elp us build a brighter, creative, more inclusive future by making a gift today.
AMPLIFY OUR IMPACT
Your tax-deductible gift not only makes play possible, but it also opens a world of possibilities to children throughout our community.
Make a One-Time gift in support of the Museum's mission
Set Up a Recurring Monthly Gift to become a Sustainer
Our outreach programs meet and exceed Georgia's educational standards.
According to the National Assessment of Educational Progress, math scores have decreased by an average of 1.95 and reading scores by an average of 1.38 in Metro Atlanta in 2022.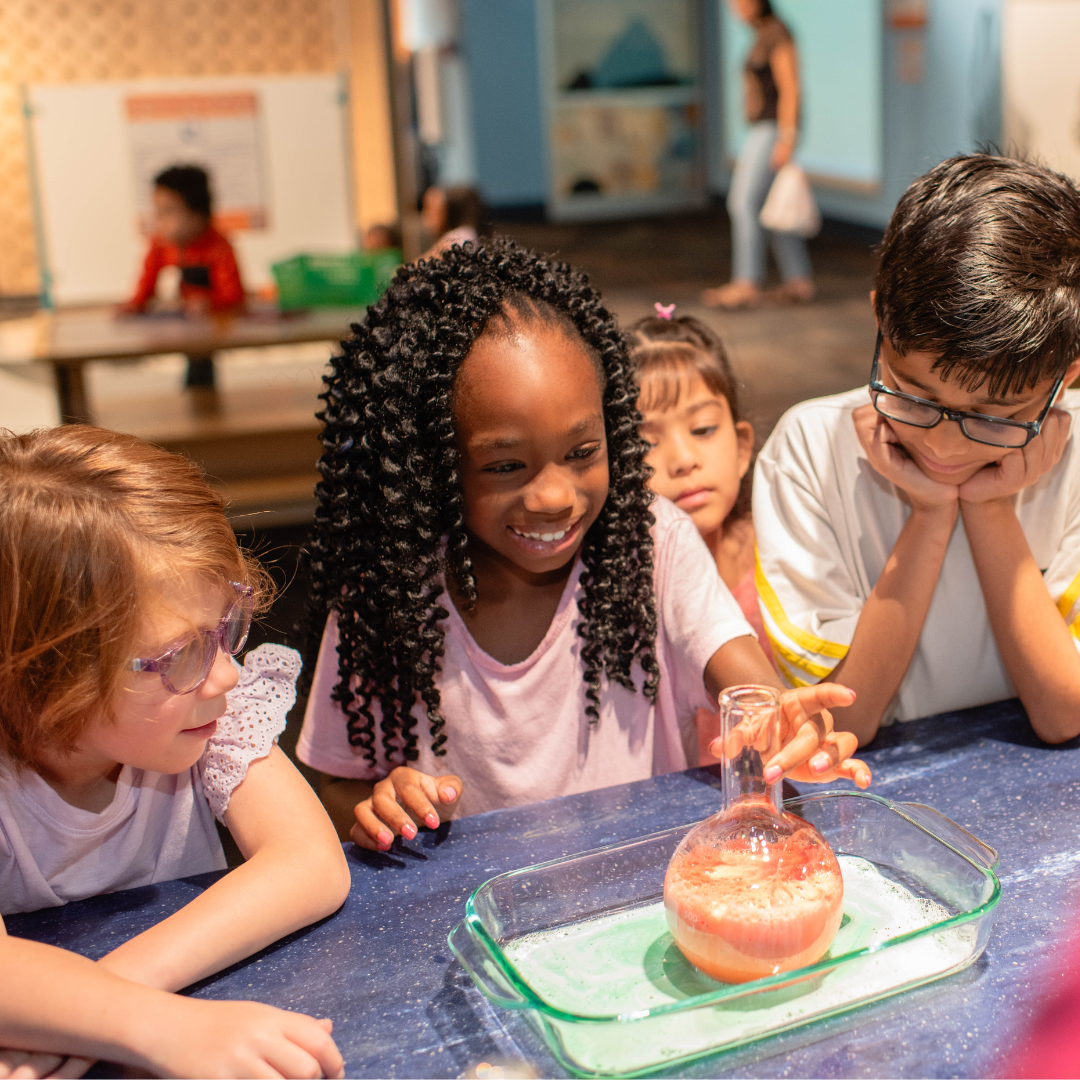 Connected Communities allow children to work on their math, science and reading skills through engaging, educational play. Spread the Word provides parents with tools and information about the importance of reading to babies & young children.
Kindergarten readiness programs prepare kids to love school.
Preschool enrollment is down, primarily due to school closings and staffing shortages.
Finding affordable programs with open space for enrollment can be a challenge.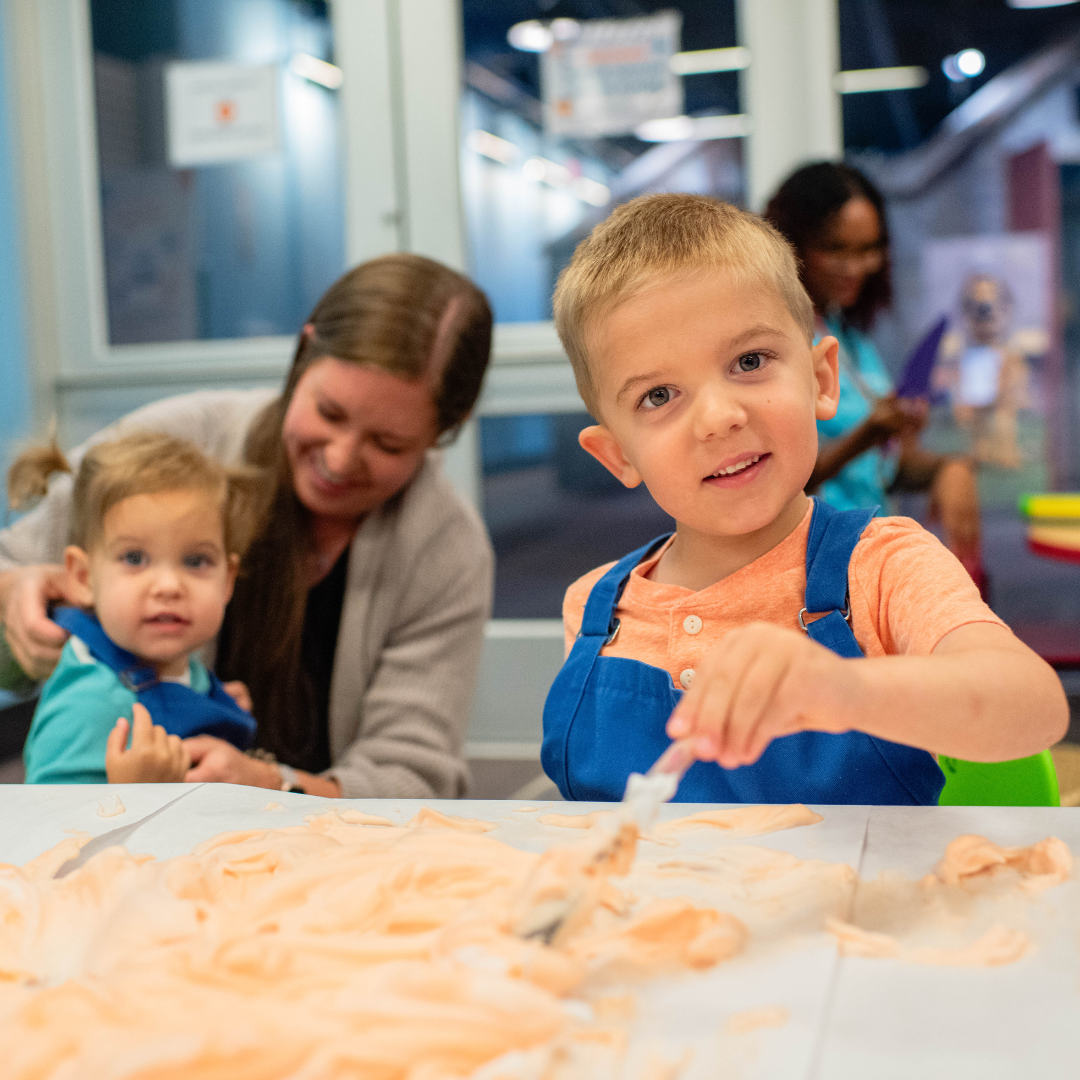 CMA has brought back Building Blocks, our kinder readiness program for toddlers and preschoolers. This weekday program uses art, engineering, and music to build gross motor skills, social emotional behavior and other traits kids need to thrive in school.
We give kids and families space to make meaningful connections.
Early research suggests children are craving meaningful socialization with others coming out of the pandemic but feel inadequate to do so.
Anecdotally, we all feel the effect the pandemic
had on social skills.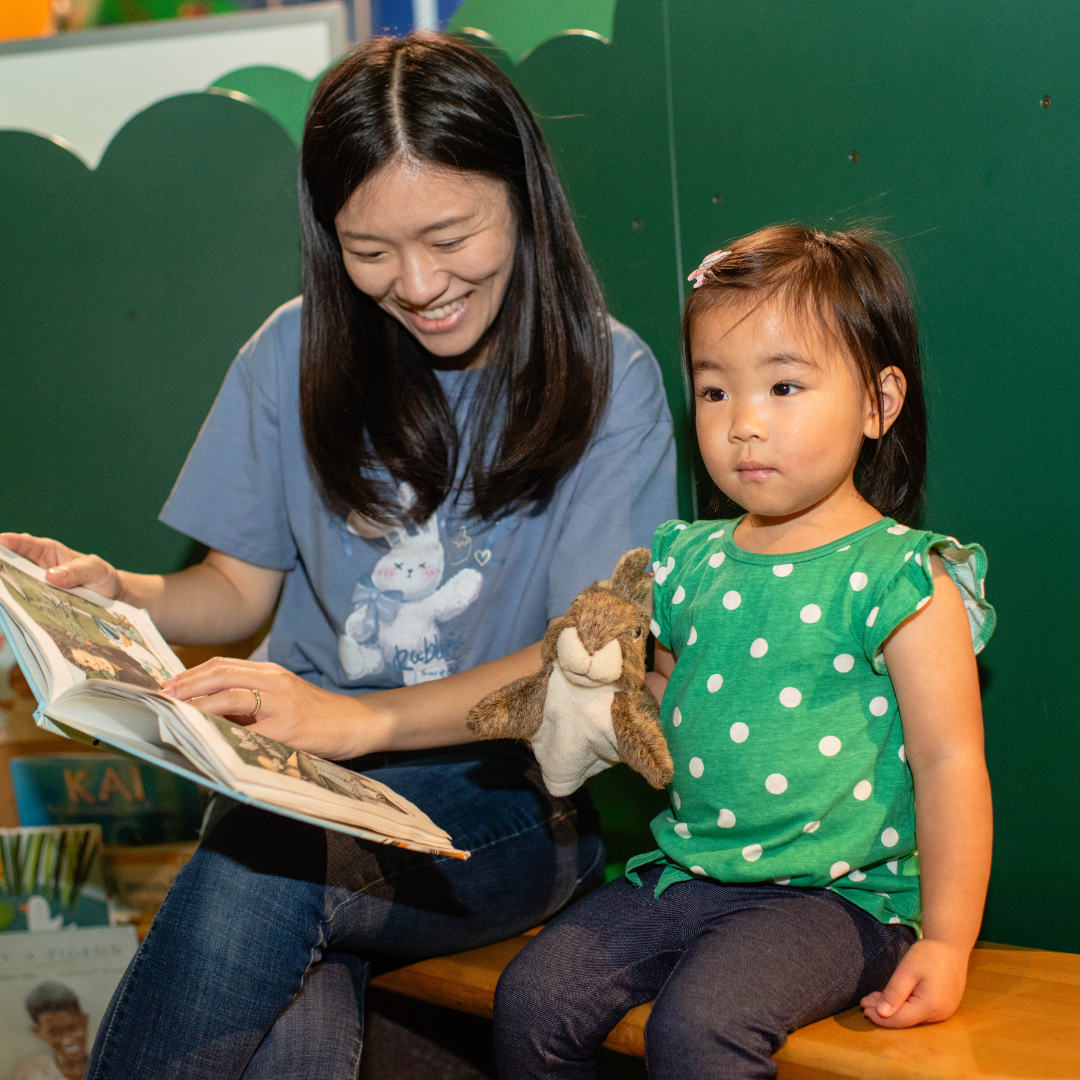 The Museum provides an open and welcoming space for kids to interact with their caregivers, museum educators and other children.
Programs like Music and Movement and Celebrate! expose children to group activities and teaches them about different cultures
and experiences.
YOUR GIFT MAKES A BIG IMPACT
Building Blocks: Preschool Playtime
+
For families who have trouble finding or affording pre-k programs, Building Blocks offers weekday sessions, focusing on art, engineering, and music to build gross motor skills, social emotional behavior and other traits needed to thrive in school. 
Throughout the year, Families are invited to enjoy an interactive day at Children's Museum of Atlanta free of charge.
Beyond the Museum walls, CMA brings a unique blend of performance-based and hands-on educational programs to deserving families and children living throughout Atlanta.
Educators who work at Title I public schools can organize field trips to the Museum at a subsidized, tax-free rate, making the experience more affordable and accessible to all families.   
children and caregivers discovered the power of play through hands-on exhibits at the Museum.
children, caregivers and educators were provided accessible play-based education through our outreach programs.
children and their caregivers registered for Family Free Days to attend the Museum free of charge.
children and their caregivers attended modified play sessions during Sensory Friendly Sessions, designed for children on the autism spectrum or with sensory processing disorders.
Individual Giving
Tomorrow's global citizens and workforce are being shaped by the Museum's mission today. In order to make all of the exhibits and programs inside and outside possible, we rely on generous donations from our community. Admission and membership sales cover approximately half of the Museum's general operating costs. Your tax-deductible gift helps make up the rest.
Corporate & Foundation Giving
A gift to Children's Museum of Atlanta is an investment in our children's future. Corporate and Foundation support is invaluable to the continuation and growth of our exhibits, educational programs, and community outreach efforts. To learn more about how your organization can contribute and partner, please contact the Advancement Team at (404) 420-9195.
Donate Stock
CMA has enabled our supporters to make stock donations in 10 minutes or less! Click the button below to get started!
Matching Gifts
Let your company double your impact! Please inquire with your Human Resources department to explore how you can increase your contribution.
Planned Giving,
bonds, & securities
Your generous support today helps ensure that future generations will benefit from play-based, educational, learning at the Museum. Planned gifts of all sizes support Children's Museum of Atlanta's long-term fiscal stability. We are pleased to assist you in a wire transfer when donating securities. For more information, please contact the Advancement Team at (404) 420-9195.
All gifts are tax-deductible to the fullest extent allowed by law. The Museum is a 501(c)(3) tax-exempt organization. Our tax-ID number is 58-1785484.