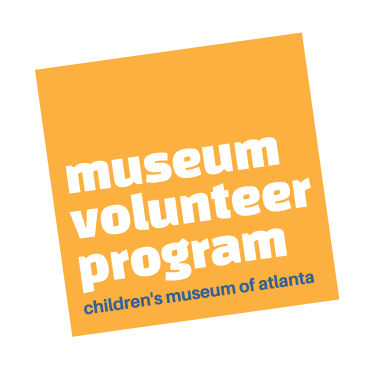 MUSEUM VOLUNTEER PROGRAM
The Museum's volunteer program has been put on hold. We will update this page when we feel it is safe to welcome volunteers into the Museum.
A wide range of volunteer opportunities is available. We welcome people of all ages with a variety of skills and backgrounds. We ask that all volunteer candidates are able to commit to a significant length of time, whether that be weekly or monthly and/or be available for special events and periodic needs.
CMA YOUNG PROFESSIONALS
Through volunteering, fundraising, and professional networking, CMA Young Professionals support the work of the Museum and make a significant and important difference in the lives of young children in our community.
Committee activities include volunteering with Museum programming and events, working with underserved children at the Museum, growing the Museum's donor base, raising vital funds to support Museum programs, exhibits, and outreach efforts, and increasing the Young Professional membership base. Throughout the year, the Museum provides the group with a variety of avenues for professional development, including networking events.
Meet and network with other Atlanta professionals
Gain new skills through leadership and committee roles
Interface with community leaders on the Museum's Board of Directors
Volunteer at Museum events and work directly with the Museum's target audience of young children
Make a difference in the lives of low-income and at-risk children through participation with the Museum's outreach programs
Members receive a discount on tickets to the Museum's fun and fabulous annual fundraising event, Amuse'um
Commit to 10 volunteer hours every 3 months (40 hours/year)
Attend bi-monthly member meetings
Play an active role in shaping group goals
Represent CMA in the greater community as ambassadors of our organization