Splash and Bubbles: Dive In, Lend a Fin!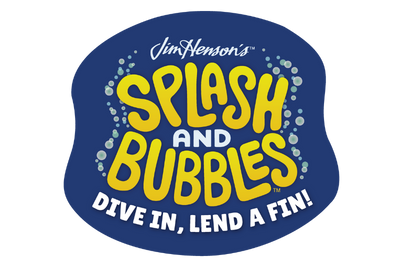 January 21 - April 30, 2023
Dive into the incredible world of ocean exploration in this early childhood STEM-based exhibit! Join Splash, Bubbles and the Reeftown Rangers to explore marine biology, ocean science and different ocean ecosystems. Learn how even small actions can create a big ripple to help protect our One Big Ocean.
Watch our friend Bailey's review of Splash and Bubbles: Dive In, Lend a Fin!
Navigate the Kelp Forest and help keep it clean by collecting green algae from the ocean floor.
Explore a sunken ship and learn the similarities and differences between artificial reefs and real reefs. Go on a treasure hunt and take a pledge to become a Reeftown Ranger. Interact with Splash and Bubbles puppet characters and dress up as a stingray or sea turtle to swim throughout the reef.
Learn about bioluminescence in the Deep as you create your own glow-in-the-dark jellyfish and gaze upon a life-size 12 foot-wide Japanese Spider Crab.
Learn fun "Fin Facts", balance and stack colorful rocks, discover a variety of sharks and create your own shark hat. Identify a mysterious ocean animal, draw your own fish and add it to a collaborative collage, camouflage Myshell the Crab with different coral.
Sponsors
We're so thankful to our generous sponsors, who help make visiting exhibits like this one possible.


Splash and Bubbles: Dive In, Lend a Fin! is made possible thanks to generous support from Tim and Elizabeth Swank and Graybar Foundation and was developed by The Magic House in collaboration with The Jim Henson Company and Herschend Studios.
In partnership with:

TM & © Henson. © Herschend Studios. The PBS KIDS logo and PBS KIDS©PBS. Used with permission.