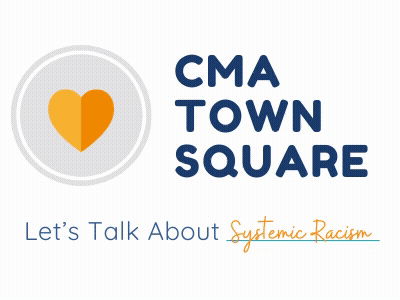 CMA Town Square: Let's Talk About . . . is a virtual series designed for families, educators, and the community to learn about and discuss issues important to our community as well as resources that can help those families have hard conversations.
Every talk included in this series aims to create a more diverse, inclusive, and equitable society for all.
Each session will be 30 minutes long, with 20 minutes of interview time and up to 10 minutes of audience Q & A.
All gifts are tax-deductible to the fullest extent allowed by law. The Museum is a 501(c)(3) tax-exempt & charitable organization. Our tax-exempt number is 58-1785484.