It's mid-August which means that we're gearing up for TinyCON happening September 3-4! Over the years we've had a blast hosting this special convention just for kids. With activities like a lightsaber workshop and Jedi training, potions class, glider creation, and more TinyCON is a celebration of fantasy, sci-fi and fun designed especially for the youngest fans.
Many families (and staff!) look forward to this annual event – some have made it a family tradition! Ky Lindberg is mom to Ray (7) and Archer (6) and together they've been attending TinyCON for five years. Ky is also Executive Director of Healthy Mothers, Healthy Babies Coalition of Georgia. We sat down with Ky to learn what keeps her and her kiddos coming back year-after-year.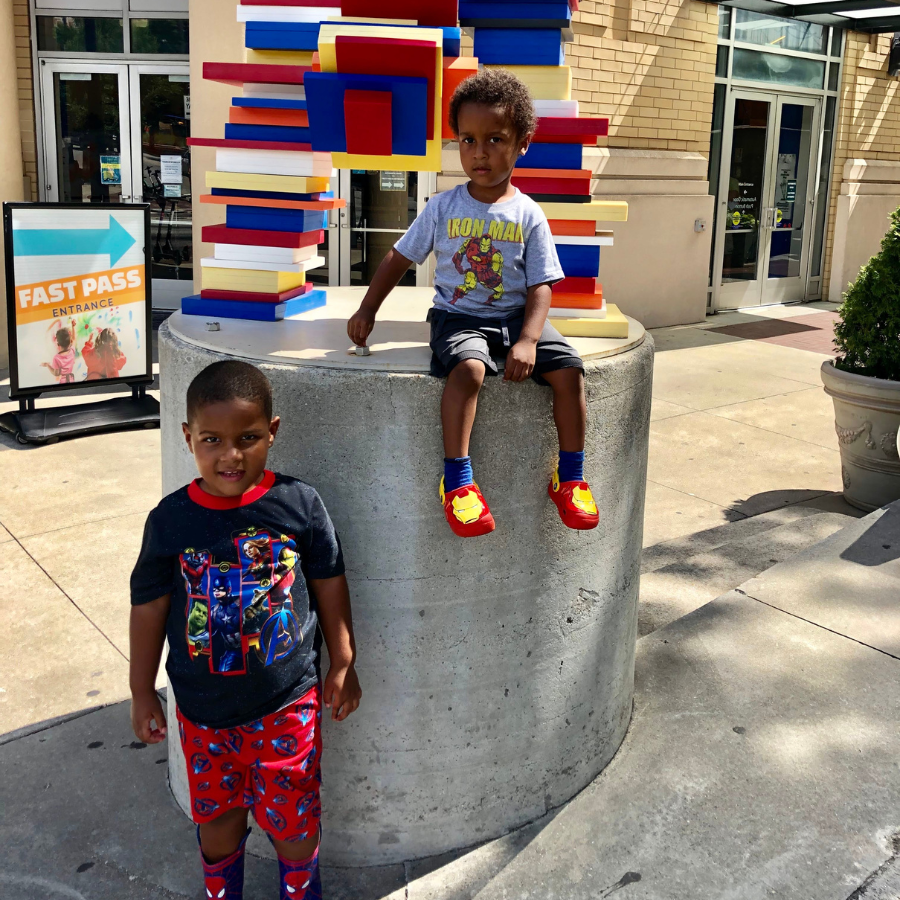 How long have you and your family been attending TinyCON?
I have been attending Tinycon for 5 years. We are originally from Michigan and first attended the event while visiting friends who lived in Metro Atlanta before we relocated here. Since then, we have come back every year, eventually making Georgia our home just two short years later.
Y'all are some of our longest-standing TinyCON fans! What keeps you coming back?
So, I have been an avid Comic-Con and Yuma-Con attendee for most of my life and when my littles showed interest in my hobbies I was overjoyed. TinyCon has become a wonderful annual tradition for our family that taps into my love of comics and hanging out with the coolest little guys I know. The event allows a space for my kiddos to enjoy creativity and learning while also nerding out dressed in our favorite character clothing.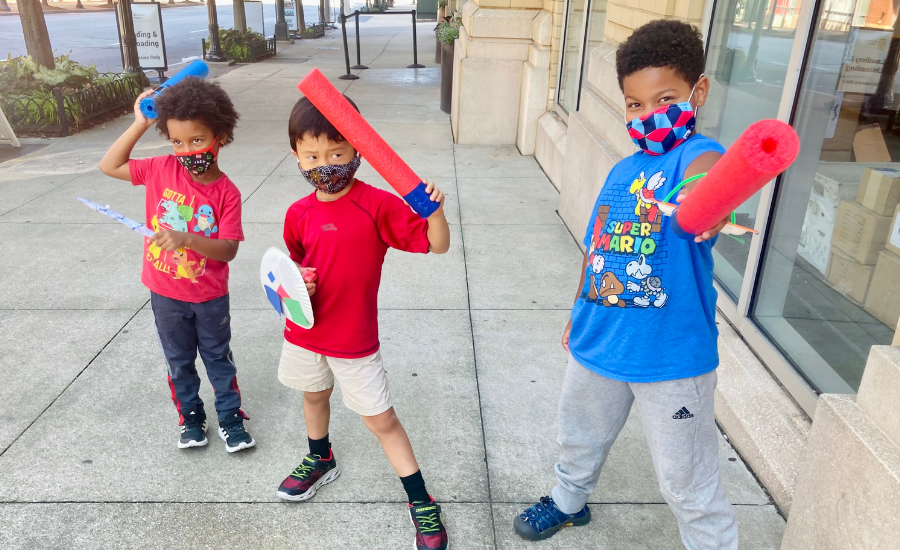 Do you have any special TinyCON memories you'd like to share?
Last year, we invited my youngest son's friend on a playdate at the Children's Museum during TinyCon. They had never been to the museum before and the amazement in both the parents' and my son's friend's faces was priceless. During the event, they were able to make foam swords and shields which they continued to play with for weeks after. They even held an impromptu sword battle outside of the museum as we were walking back to our cars! My boys still laugh about that experience today and it is a memory that I will cherish for a long time.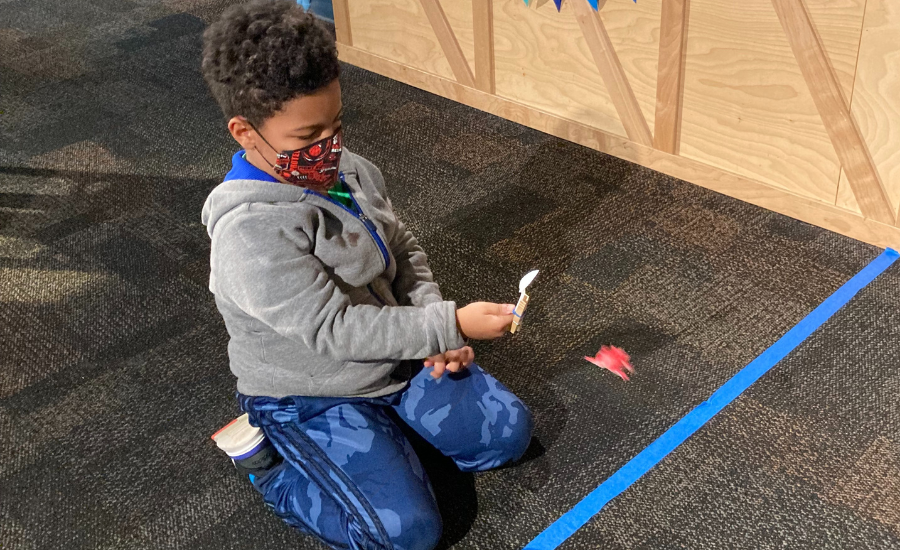 What do you and your family enjoy about the Children's Museum of Atlanta?
The "special floor" as my kids call it or probably better known as Step Up to Science on the upper level. Earlier this year, we visited the museum and learned about frogs and physics. We were able to simulate frogs hopping by creating these cute little launchers out of rubber bands and other random items. Sometimes I think I have more fun than the kids learning about new topics and applying the principles to a cool new activity. My husband and I have made countless trips to craft stores so that we can simulate several of the activities we learned at the museum at home.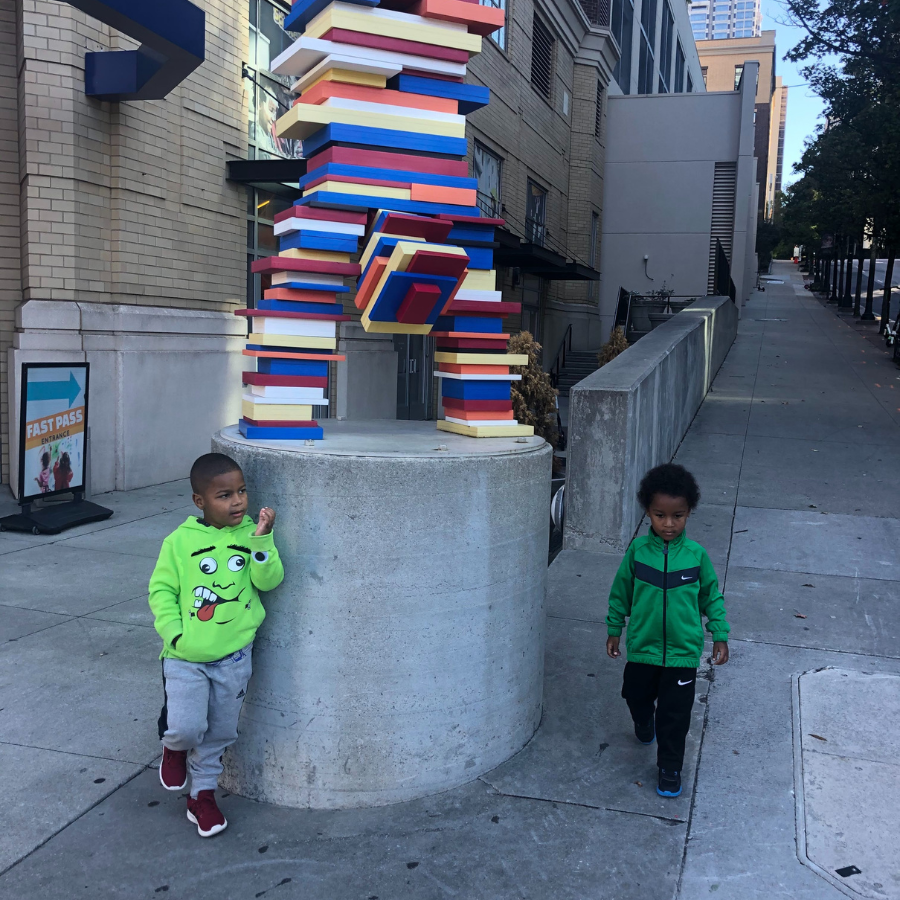 Why do you think children's museums are important?
Now more than ever it is critical to support children's natural curiosity, allowing them space to play, explore and learn on their terms. The children's museum of Atlanta has continued to provide engaging, interactive, and culturally relevant exhibits and activity that keeps my kids wanting to come back for more. This is why children's museums are so critical to community — families not only have a safe space to enjoy themselves, but little minds are encouraged to learn the "why" behind the world in a way that is meaningful to them and which allows them to develop a love for learning that lasts a lifetime.
Why would you recommend other families attend TinyCON?
It's a great event and the Children's Museum is simply one of the best places to spend time with your little one(s).