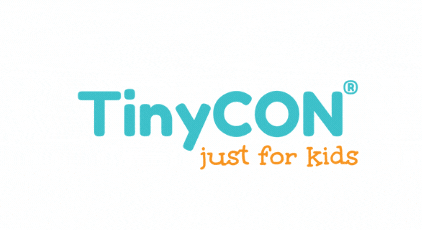 A CON just for kids!
Held annually on Memorial Day weekend, TinyCON® is a multi-day celebration of fantasy, science fiction, and our favorite fictional universes! From hands-on fun like potions class to Jedi training, TinyCON® is fantastic for the whole family. We're taking pretend play out of this world - you don't want to miss this!
Costumes encouraged!
Last Year's TinyCON® Activities
Check out the fun we had last year at #TinyCON22!
Embark on an adventure beyond your wildest fantasies! Use the engineering design process to build a contraption to aid your character on their quest. 
Train to become the Avatar through a variety of obstacle course activities!
Greetings young padawan! Make your own lightsaber and prepare for Jedi training. 
Design a colorful, flying friend at our pop-up table and get ready to take to the stage and enter as a participant in the Dragon Tourney!
Become one with the force and practice your lightsaber moves at the CMA Stage. 
May the Best Dragon Win
+
After you've built your dragon on the museum floor, bring it to the arena to have it face the ultimate challenge – a series of trials to see how far your dragon can fly!
Venture to the Sorcerer's Lab...if you dare! We're making special potions and learning about the science of magic.
Use the science of aerodynamics and the power of the Airbenders to make your own gliders, and launch them into the air!
Visitors to the Art Studio will be able to dream up their own amazing fantasy characters, ready to be an adventurer in a fantasy world of their creation!