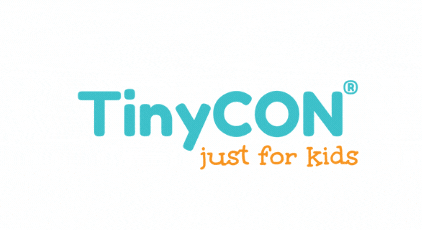 September 1-4
A con just for kids! Held annually on Labor Day weekend, TinyCON® is a multi-day celebration of fantasy, science fiction, and your favorite fictional universes! From a magic wand workshop to Jedi training, TinyCON® is fantastic hands-on fun for the whole family. We're taking pretend play out of this world - you don't want to miss this! Costumes encouraged!

TinyCON® is included with general admission. Book you preferred play session on Friday, September 1 - Monday, September 4, to join the fun.
TinyCON® Activities
Check out the fun we will have this year at #TinyCON23!
It's-a me, Mario! Come make your own Super Mario Brothers hat in the Art Studio! Choose between Mario, Luigi, Toad, Yoshi, and more!
Greetings young padawan! Make your own lightsaber and prepare for Jedi training. 
Achoo! Make some slimy, oozy, woozy ogre snot at the Science Bar!
Become one with the force and practice your lightsaber moves at the CMA Stage. 
Design your own Pokémon cards! What monster will you make?
See a spectacular Spiderman Science show at the CMA Stage and watch how to create some spider-webbing fun!
Bippity Boppity Boo! Come create your own magic wand!
Use aim, force, and motion to hit targets for Superhero Target Practice at the CMA Stage!