We're delighted to celebrate Asian American & Pacific Islander (AAPI) Heritage Month at CMA! In the Museum, we're learning about AAPI trailblazers Isabella Aiona Abbott, Grace La, Dong Kingman, Sunita Williams, and Raja Chari with hands-on kid-friendly activities from May 10-21. Visit our programming page to learn more!
AAPI Trailblazers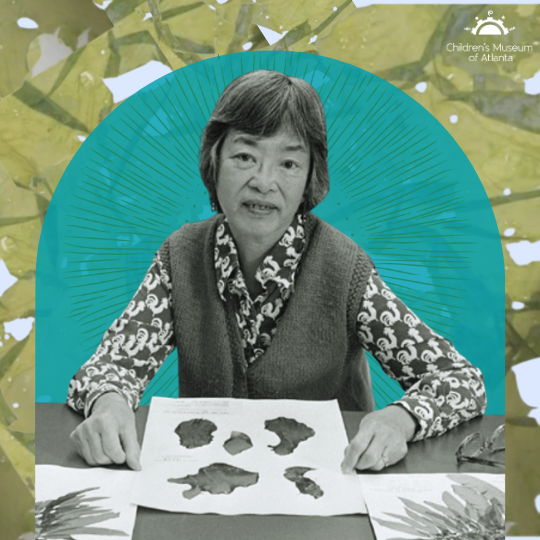 Isabella Aiona Abbott was an educator, phycologist, and ethnobotanist from Hawaii. The first native Hawai'ian woman to receive a PhD in science, she became a leading expert on Pacific marine algae. At the Science Bar, we'll be painting with leaves to learn about chlorophyll.
Phycologist – A phycologist is a scientist who studies algae and phytoplankton
Ethnobotanist – An ethnobotanist is a scientist who studies how people of a specific area or culture use plants. Dr. Abbott studied how indigenous Hawai'ians use edible plants like algae.
Algae – Algae are a diverse group of aquatic life that conduct photosynthesis. You may be familiar with seaweed, kelp, or pond scum – these are all types of algae!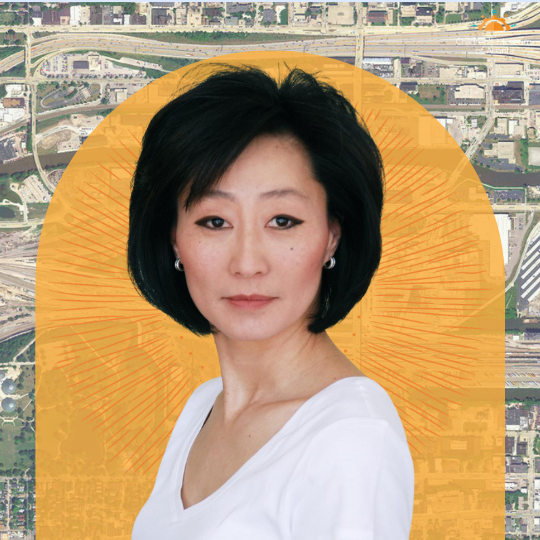 Grace La is a first-generation Korean-American architect. She is a Professor of Architecture at Harvard and head architect of LA DALLMAN. In Creativity Café we'll be architects too and design our own catapults!
Architect – An architect is a person who plans, designs and oversees the construction of buildings.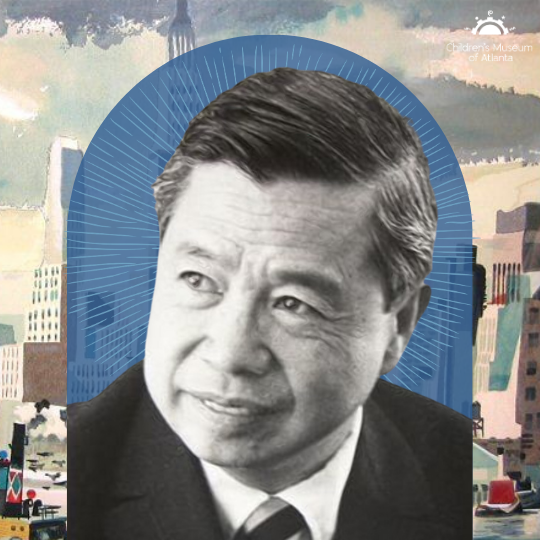 Dong Kingman was a Chinese American artist and one of America's leading watercolor masters. As a painter, he was known for his urban and landscape paintings, as well as his graphic design work in the Hollywood film industry. Make your own watercolor masterpiece in Creativity Café.
Urban – related to a town or city. In this case, Mr. Kingman often painted cities.
Landscape – landscape paintings are paintings of nature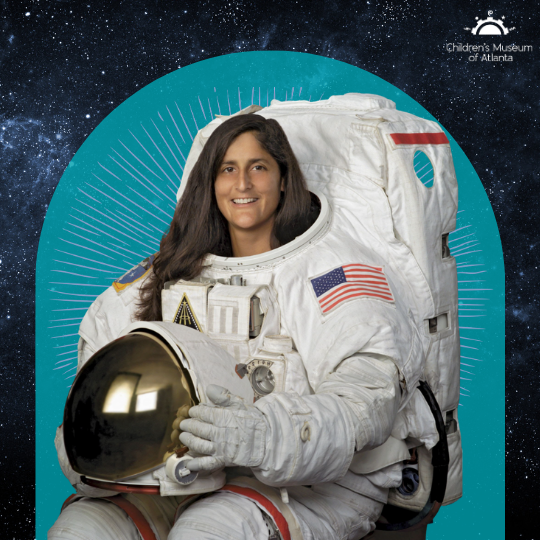 Sunita Williams is an American astronaut and United States Navy officer of Indian origin who once held the records for most spacewalks by a woman (seven) and most spacewalk time for a woman (50 hours, 40 minutes). Ms. Williams has spent 2 days, 2 hours, 40 minutes walking in space – whoa!
Spacewalk – any time an astronaut gets out of a vehicle while in space. Today, astronauts go on spacewalks outside the International Space Station. Spacewalks usually last between five and eight hours, depending on the job.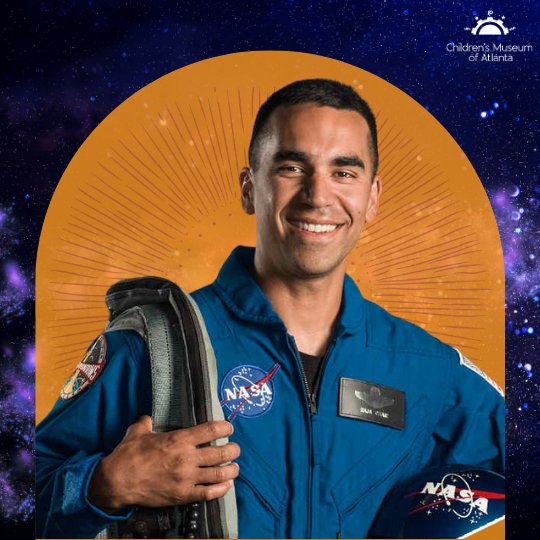 Raja Chari is an astronaut and Naval test pilot. Mr. Chari studied Astronautical Engineering and Engineering Science at MIT and is currently in training for NASA SpaceX Crew-3 mission to the International Space Station. We're experimenting with bottle rockets on stage in honor of these astronauts!
International Space Station (ISS) – a modular space station in low orbit around Earth. The ISS is a place where scientist astronauts can live and work in space! The ISS is shared by the space exploration organizations of the USA, Russia, Japan, Europe, and Canada.
CMA invites all Georgians to come together as a community in solidarity against racism and to celebrate the richness of the Asian American Pacific Islander communities.
We want to particularly bring attention to and condemn the violence and hatred directed at the Asian and Pacific Islander communities, while also making space to create joy, healing, learning, and celebrations for the richness of Asian American and Pacific Islander experiences.
AAPI Heritage Month at Home
Keep the learning going at home with any of these awesome books!