We All Scream For Ice Cream
This blog post was originally published on July 14, 2014 We're bringing back some blog posts in a series called CMA Classics. Think ESPN Classic, but everyone comes out a winner.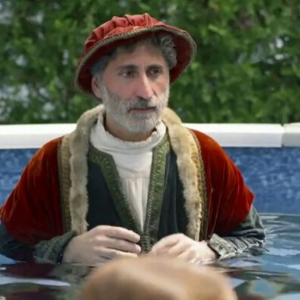 Ice cream has been a favorite sweet treat of the world for as long as people can remember. And really longer than they can remember because ice cream dates back to the second century B.C. Roman emperors! Other historical characters indulged in what would we would refer to today as a "snow cone" made with ice and flavoring, and later, a real version of ice cream hit Italy, England, and France in the 16th century.
Marco Polo brought Italy a recipe similar to sherbet from his travels to eastern nations, Charles I regularly enjoyed his "cream ice" for dessert in England, and Catherine de Medici often indulged in the icy, cool Italian treat even in France while married to King Henry II.
The ice cream industry has continued to grow, but it took a particular boom during and after the Second World War. Officers in the military would use ice cream to reward and encourage their soldiers. At the conclusion of the war, America celebrated its victory with what seemed like one long ice cream party. Ice cream sales and consumption sky-rocketed across the country, and it became clear that the cool and refreshing treat was here to stay. New flavors were invented and experimented with, and ice cream was now sold everywhere.
Then in 1984, President Ronald Reagan declared July to be National Ice Cream Month and the third Sunday of July as National Ice Cream Day. Yes, there is now a holiday to recognize this special dessert. So Atlantans, rejoice! Because what a better excuse to indulge in your favorite flavor and not feel guilty! And Atlanta has a wonderful selection of homemade, native ice cream companies. Morelli's and Jake's are just two of the wonderful places to grab a scoop of your favorite flavor.
Make Your Own Ice Cream!
tools:
• 1 quart-size sealable plastic bag
• 1 gallon-size sealable plastic bag
• measuring cups & spoons
ingredients:
• 1 cup light cream or half and half
• 1 cup heavy cream
• 1/4 cup sugar
• 1 teaspoon vanilla extract
• Ice cubes
• 1/2 cup salt (Kosher or rock salt)
step-by-step:
1. Measure the cream, sugar, and vanilla extract into the quart-size bag. Zip it up tightly.
2. Fill the gallon-size bag with ice. Add the salt. Put the sealed smaller bag inside. Now zip up the larger bag.
3. Shake and shake the bags to make ice cream! It will take about 5 minutes until the cream hardens.
4. Take the smaller bag out of the larger one. Eat the ice cream right out of the bag!
Read more: https://kidstir.com/ice-cream-in-bag/#ixzz6T2WocPeO
Follow us: @Kidstir on Twitter | Kidstirbusiness on Facebook
Our Pinterest Page this month will also feature an Ice Cream Board full of fun recipes and things to do with the kids in July. It's the perfect way to cool off this summer.