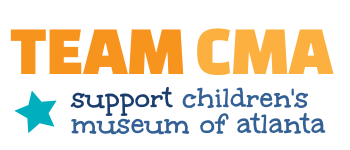 Help us keep moments of wonder alive!
The museum building might be temporarily closed, but our mission has never stopped.
Over the past several weeks, we have moved our play-based learning entirely online. While we have had a blast producing videos about oobleck, self-watering planters, baking tiramisu, and musical notes and melodies, we are more eager than ever to see the smiling faces of families from near and far in the Museum.
We need your support to continue our mission until
it is safe to welcome families back to the Museum.
Become a member of #TeamCMA today!
Will you join #TeamCMA?
Your contribution matters –  help us make a difference in the life of a child by making a donation!
Share this page
with family and friends!
All gifts are tax-deductible to the fullest extent allowed by law. The Museum is a 501(c)(3) tax-exempt & charitable organization. Our tax-exempt number is 58-1785484.