Daniel Tiger's Neighborhood: A Grr-ific Exhibit™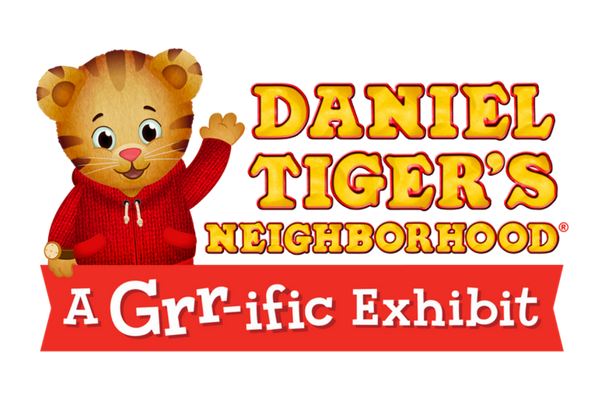 Sep 22, 2018 - Jan 6, 2019
Daniel Tiger's Neighborhood: A Grr-ific Exhibit™
Step into Daniel Tiger's Neighborhood—where Daniel and his friends help young children navigate their world, and parents guide their journey. Play, sing, explore, and pretend in some favorite and familiar places from the Neighborhood. Try a fun activity, share a memory, and create grr-ific new ones on this beautiful day!
Take the time to thank someone who has done something special for you. Write or draw a thank you note and share it on the Thank You Tree.
Clock Factory Work Bench
+
Make your own clock using numbers, gears and clock hands. Can your clock match the clocks on the wall?
Step onto the stage and transform into your favorite neighbor. Costumes of series characters and examples of neighborhood helpers, like policeman and doctor, will aid in dramatic play. Hand-held face masks of the characters can complete the outfit. Once ready, take a step in front of the "Imagination Mirror" and see the moment sparkle.
Express yourself through sound using various one-of-a-kind musical instruments. Be creative and compose your own song, or play along with others.
Movable Character Mural
+
Meet Daniel and all of his friends at the Neighborhood school. Make each friend move and say something special to you. This interactive mural helps visitors to understand an important life lesson:
♪ In some ways we are different, ♪ 
♪ in so many ways, we are the same. ♪
Visit the Clock Factory where you can play with all different kinds of clocks. Work alone or together and be delighted when you make the clock begin to tick.
Sponsors
We're so thankful to our generous sponsors, who help make visiting exhibits like this one possible. We are thankful for the ability to be able to bring new and exciting exhibits to the community of Atlanta.