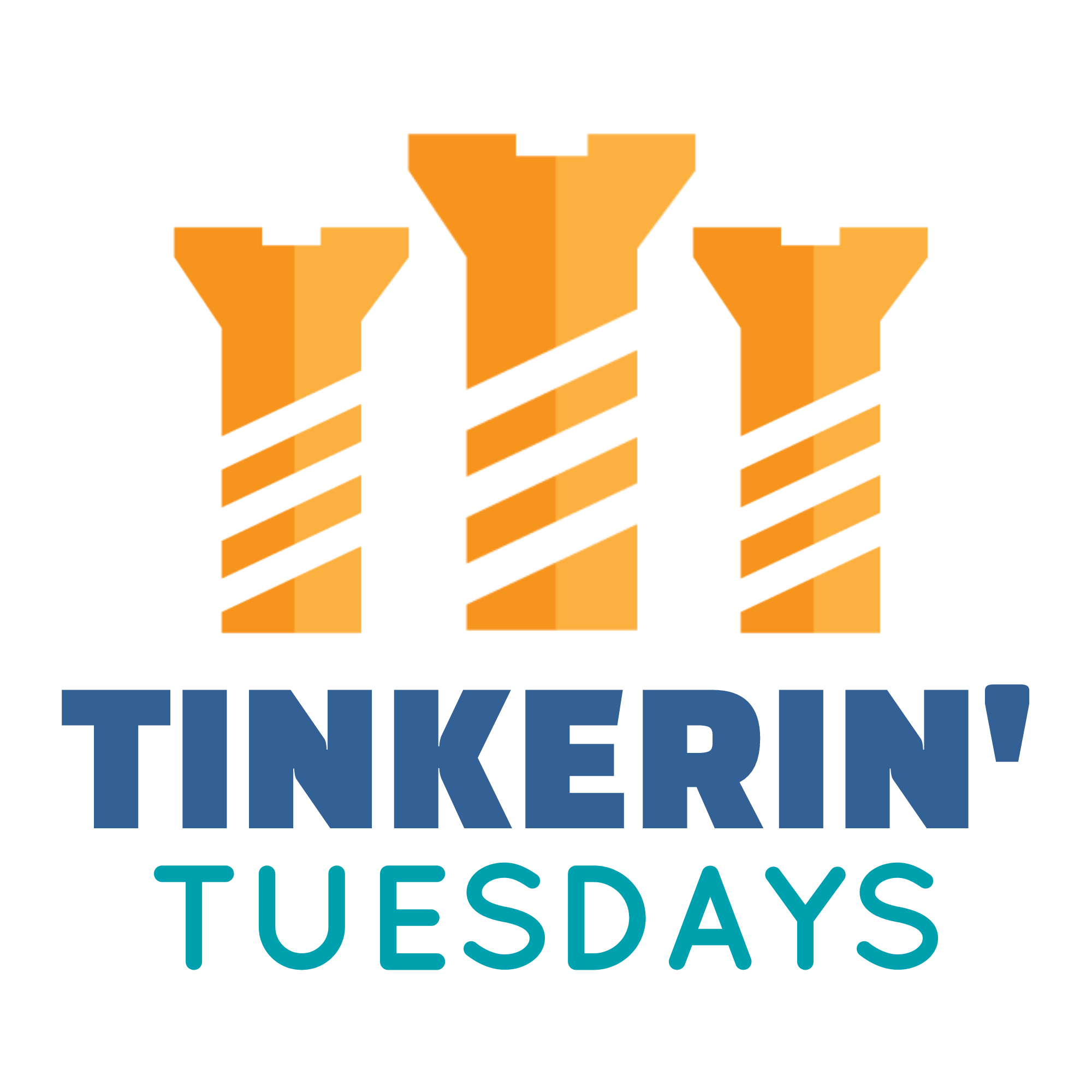 Don your hard hats and get building!
Every Tuesday from 10:00 am - 12:00 pm enjoy facilitated fun designed especailly for babies, toddlers, and pre-kindergarteners. Tinkerin' Tuesdays focus on object play that builds your child's fine and gross motor skills.
Building with your little tinkerer and see what you can create. Each month offers a new activity for you and your child to enjoy and the chance to create and learn something new!
This program takes place Tuesdays, 10:00 am - 12:00 pm.
Join us in the Art Studio for this fun activity. No sign-up needed.
Space is limited, admittance is on a first-come-first-served basis.
Tinkerin' Tuesdays are included with the cost of admission; Members are free.
Tinkerin's Tuesdays won't take place on Federal Holidays.
Let's Tinker!
Celebrate Latinx Heritage Month with us at CMA. Build your own Marble Run! This workshop is inspired by the work of rollercoaster designer Alfredo Ayala.