At CMA we're setting our sights on TinyCON™ and exploring just what it means to be super. What makes a hero a hero? We want to know!
We might be used to thinking of superheroes as those with magical powers, super strength, or genius intelligence but heroes come in all shapes, sizes, and species. Turns out not all heroes walk on two legs! Throughout history, our non-human friends have run (or flown, or swam!) to the rescue and saved the day. Check out our list of awesome animal heroes below!
If you want to learn even more about heroic animals be sure to visit the Museum for National Dog Day! In addition to hosting adoptable dogs of all ages for your family to meet, we'll be celebrating our furry friends by reading Raising a Hero by Laura Numeroff. Don't miss out on what's sure to be a paw-some day!
Super Sealife!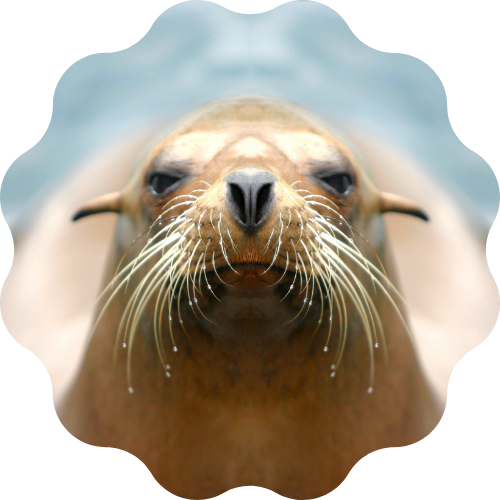 Since 1959, the U.S. Navy has trained dolphins and sea lions as teammates to help sailors and marines. The Marine Mammal Program trains Californa Sea Lions to find and retrieve underwater objects by attaching recovery lines to Navy equipment on the ocean floor. Bottlenose Dolphins search and mark the location of underwater explosives. Tuffy, the program's first dolphin, could also guide lost divers to safety.
Dog Dynamo!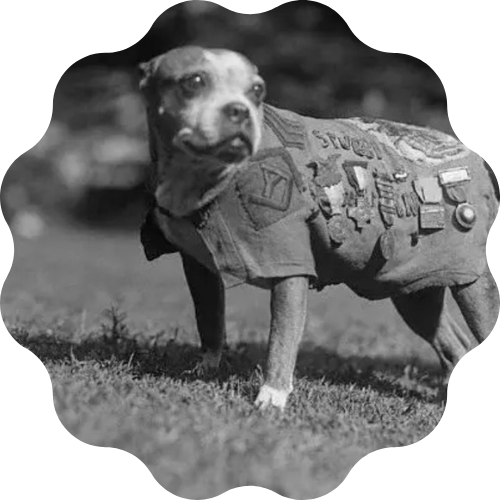 Sergeant Stubby was the official mascot of the 102nd Infantry Regiment of the United States military in World War I. Sergeant Stubby served for 18 months and fought in 17 battles, saving his regiment from surprise attacks and finding and comforting the wounded.
Llama Love!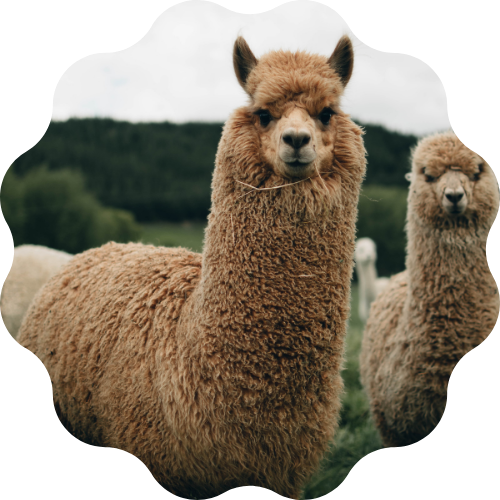 Every month, 13-year-old Pisco the therapy llama visits the Hospice of Saint John in Colorado to support the patients by showing them a little llama love! Pisco brings joy and companionship to patients who need a friend.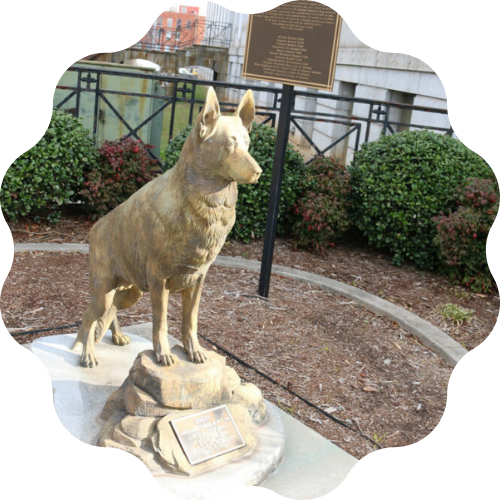 Did you know there's a statue honoring heroic dogs in Atlanta? A part of the American Kennel Club's public art initiative, this solid bronze German Shepherd honors the Canine Search and Rescue dogs and handler teams who responded to the Sept. 11, 2001 tragedy.




Tang Triumph!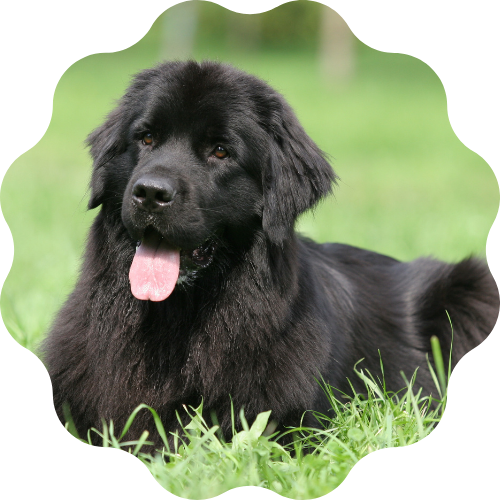 In 1919 a snowstorm threatened to sink a Canadian ship. That's when Tang ran to the rescue! The Newfoundland grabbed hold of a rope and pulled the ship to the shoreline.
As a result, Tang saved the lives of the 92 passengers on board!
Heroic Horse!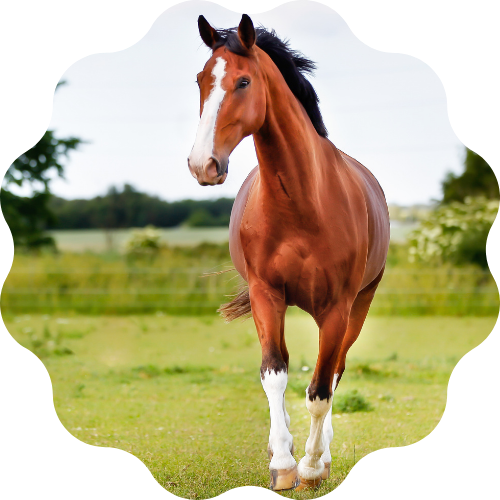 Some animal heroes save their own kind. During California's wildfires in 2019, a horse risked its own life to rescue other horses from the blaze. After being rescued by people one horse went back to their ranch to save two others. Footage from the scene shows that all three escaped safely as a result!
Rat to the Rescue!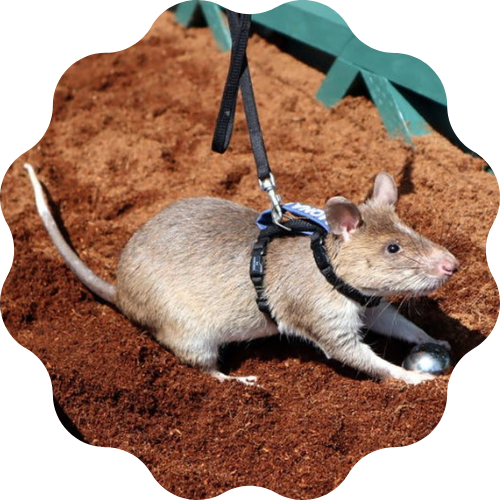 Specially trained African giant pouched rats find and alert their handlers to landmines and other dangerous items buried underground. These incredibly bright rodents are perfect for the job since they're light and nimble and can cover a big area in a short amount of time. They've saved thousands of lives in counties like Angola, Cambodia, Mozambique, Zimbabwe, and Colombia. The same species of rat is also being used to find tuberculosis!
So what makes a hero a hero? It seems to us like a hero is any person (or animal!) who does what they can to help others. A dolphin and a horse have different skills but when those skills are used for good they each become their own special kind of hero.
Think a bit today about how you help others? How can you use your special skills for good?
Keeping being super! ✨