For today's Tiny Club, we're going to write and illustrate our own book!
If you haven't watched our reading of Imagine, written by 21st U.S. Poet Laureate Juan Felipe Herrera and illustrated by Caldecott Honor winner Lauren Castillo, check it out! We've explored this book all month long by making a guitar and learning about constellations. Now, we get to create our own book.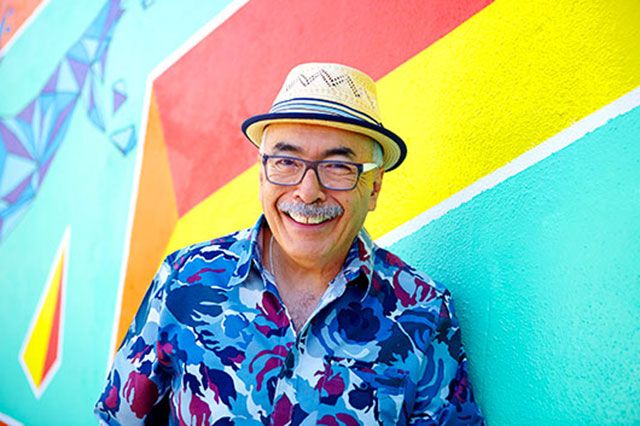 People who write books are called authors. Juan Felipe Herrera is an author; you can be one too! Authors help us travel to faraway places, learn new things, and discover new ideas through their writing. People who create illustrations, or the pictures that go along with books, are called illustrators. Lauren Castillo is an illustrator; you can be one too! Illustrators help stories and characters come to life through their beautiful artwork.
Here's what you'll need to get started.
Materials:
A piece of paper
A hole punch
String or yarn
Scissors
Writing and illustrating materials like pencils, pens, markers, or crayons
Instructions:
Step 1. Cut your piece of paper into four smaller pieces of paper that are roughly the same size.
Step 2. Stack your small pieces of paper on top of each other. Use your hole punch to punch two holes down the left side of your stack of paper about one inch apart from each other.
Step 3. Thread your yarn through the holes and use it to tie the papers together. Now you have your book!
Step 4. Next, use your writing and drawing materials to tell a story inside your book. You can write, draw pictures, or both!
Who are the characters in your story?
What happens to them?
How does your story end?
Vocabulary Words:
Author: A writer.
Illustrator: Someone who creates pictures to go along with writing, like pictures for a book.
Character: A person in a book.