TiNY Club: Pot of Gratitude
For today's TiNY Club, we are going to do a fun crafting activity based on our November book of the month, Thank You, Omu!, by author Oge Mora. If you haven't already watched the live storytime reading you can go back and watch it on the CMA website here.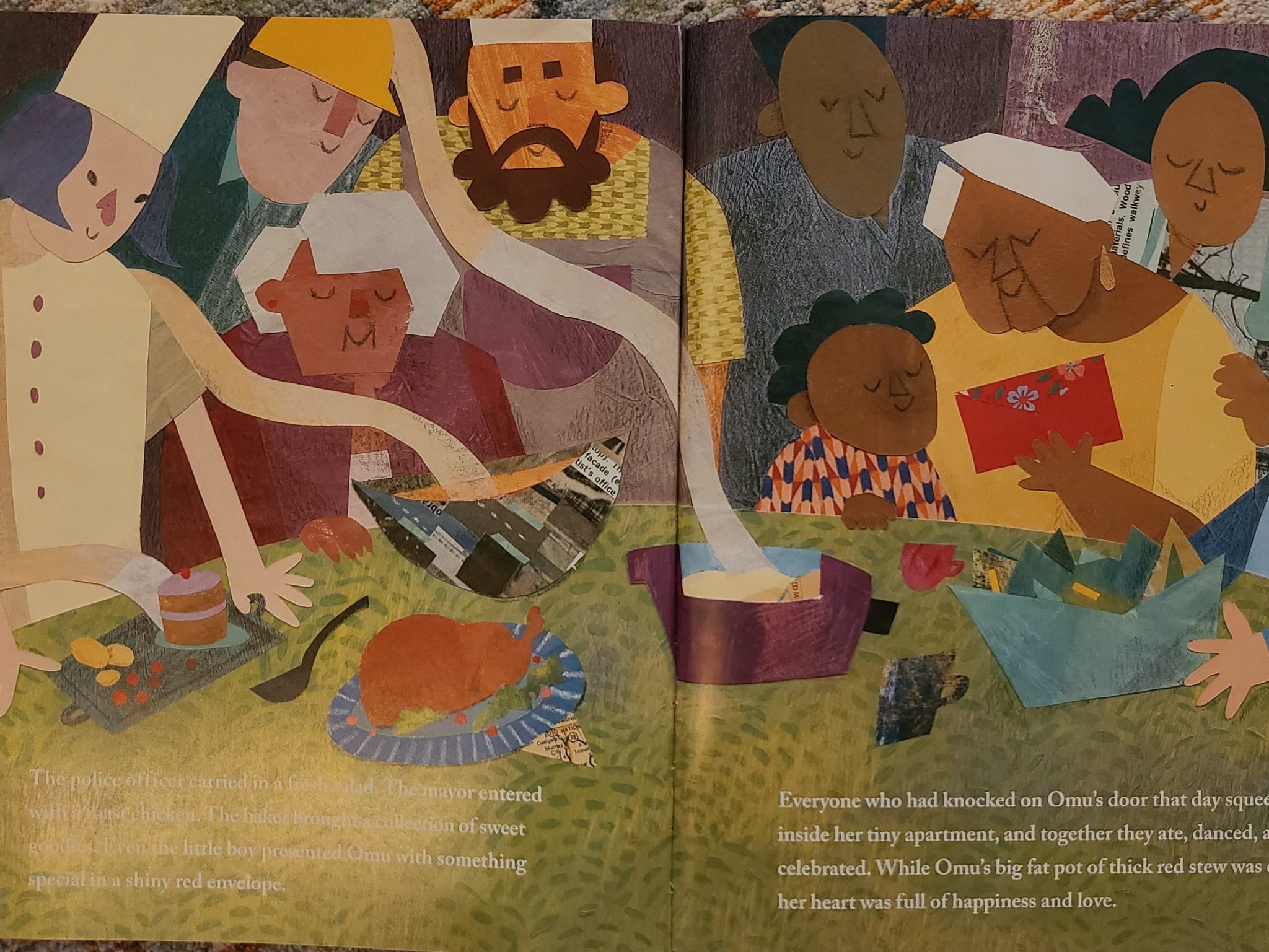 Omu is the main character of our story and she teaches us the importance of sharing with others. In the story, Omu is making red stew for her dinner. The delicious smell attracted many visitors to Omu's house and she gladly shared her red stew with all the visitors. When dinner time comes Omu sits down excited to taste the delicious red stew and disappointedly, she finds an empty pot. All of the visitors come back to Omu's and she is sad because she has nothing left to give them. However, they all assured Omu that they were there to give back to her instead. Omu soon found out that when you give from the heart, you will be rewarded in return with kindness.
The story teaches us about the happiness that comes from giving, sharing, and being grateful. Perfect for the Thanksgiving holiday season of focusing on gratitude and giving to others, Thank You, Omu!, shows us that we should give from the heart and be grateful for everything we have. Always remember that giving is not always giving a gift, the gift of time with your loved ones is the greatest gift you can give.
Our crafting activity is called "Pot of Gratitude". Here's what you'll need to get started:

Materials:
Paper (optional: colorful construction paper)
Scissors
Tape
Cooking pot/pan
Pencils, pens, markers, and/or crayons
Instructions:
Step 1: Cut your piece of paper into smaller pieces of paper that are close to the same size.
Step 2: Write "(Insert your name here)'s Pot of Gratitude" or draw a picture of yourself with your Pot of Gratitude.
Step 3: Grab your empty pot and tape this piece of paper to the outside of your pot.
Step 4: With the pieces of paper you cut up, write (or draw a picture) on each piece of paper of something you are grateful for and add it to your pot.
Step 5: Write the names of people you are grateful for (or draw pictures of them) on the pieces of paper and add them to your pot.
Now you have a delicious Pot of Gratitude! Remember all the people and things you are thankful for this holiday season.
Vocabulary Words:
Gratitude – Feeling thankful; appreciating and returning kindness.
Vendor – a person who sells things. 
Stew – a dinner dish with meat and vegetables cooked slowly in tasty liquid.
Delectable – lots of flavor; yummy; tasty. 
Give – to let a person have something. 
Author – the writer of a book.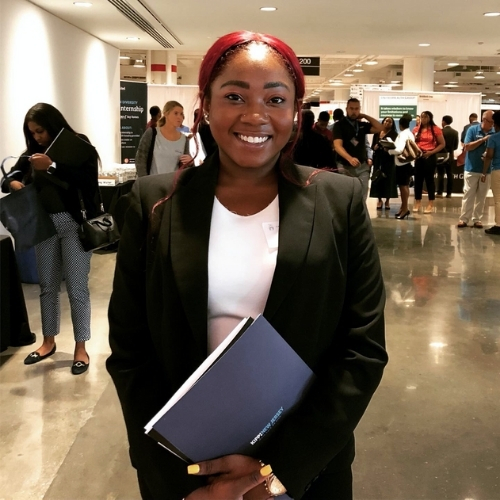 Today's TiNY Club activity was provided by our intern Taylor Cox! Taylor was born and raised in Atlanta, Georgia, and loves knitting, reading, and listening to all kinds of great music. She is currently a senior at Spelman College majoring in Education Studies. Her ultimate goal is to be a classroom teacher and continue to grow her knitting business. Thank you, Taylor!