Monday, August 24th folks across the country will dig into something yummy to celebrate National Waffle Day. Peanut butter? Chocolate chips? Maple syrup? However you like your waffles, Waffle House has you covered.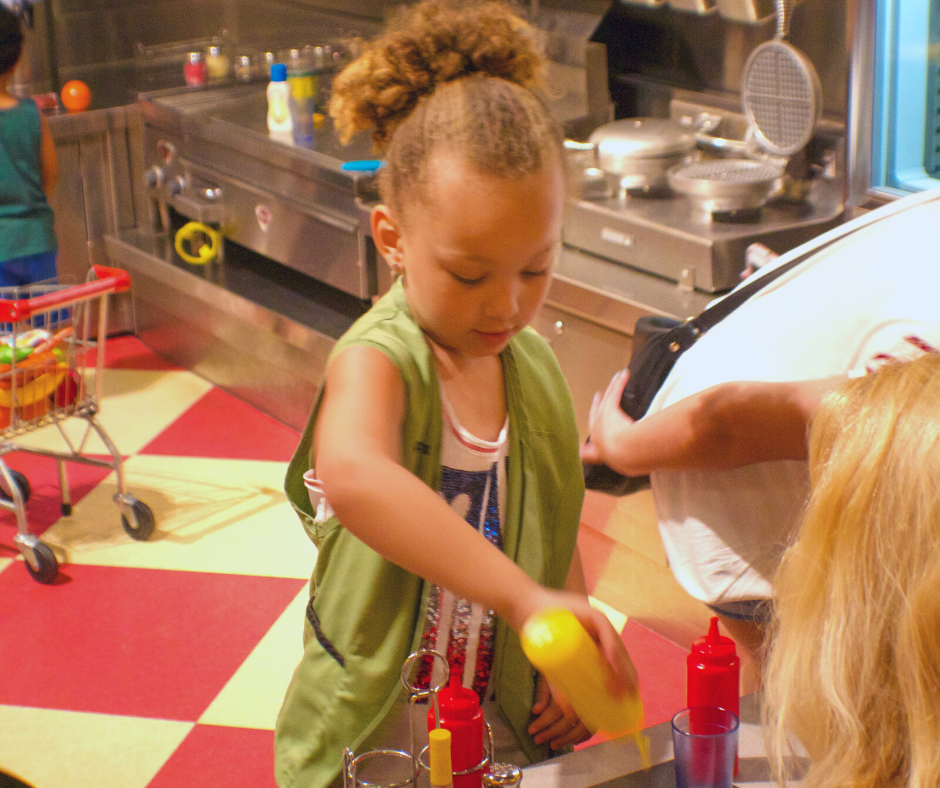 And if your kiddo is looking for a hands-on experience that puts them behind the counter and at the grill, look no further than the treasured mini-Waffle House in our Fundamentally Food exhibit! Featuring kid-sized appliances, cookware, booths, counters, pretend foods, menus and a cash register CMA's Waffle House has everything they'll need to make their diner dreams come true.
"We are extremely proud to have been asked to support the Children's Museum of Atlanta and participate in the museum's "Fundamentally Food" exhibit," says Njeri Boss, Director of Public Relations at Waffle House.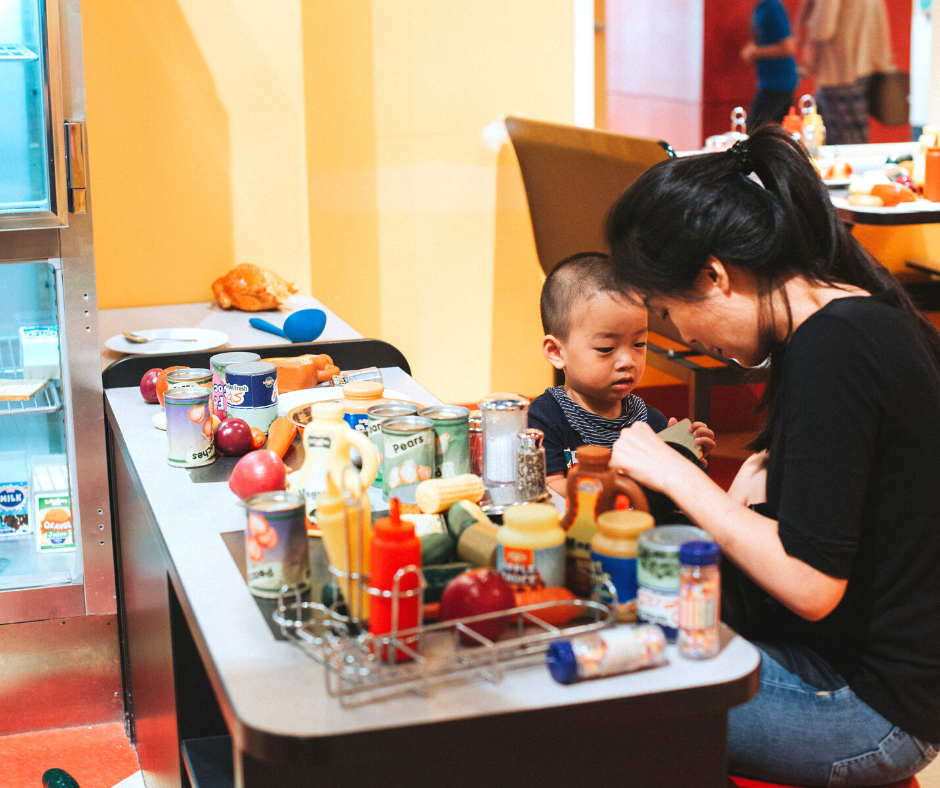 Ms. Boss notes that not only is the exhibit loads of fun, it also provides a key learning opportunity for young children. "The exhibit has engaged young children, helping them gain a better understanding of the route food takes to get to them. So, the exhibit has put that process in perspective for them to be able to see how food gets from the farms, to the grocery stores, and to restaurants for eating," says Ms. Boss.
She adds, "many people do not think about what it takes to get food to stores, restaurants, and home kitchens. We at Waffle House, wanted to be a part of educating future generations of consumers about where their food comes from and about the people who work every day to get that food to restaurants and kitchen tables."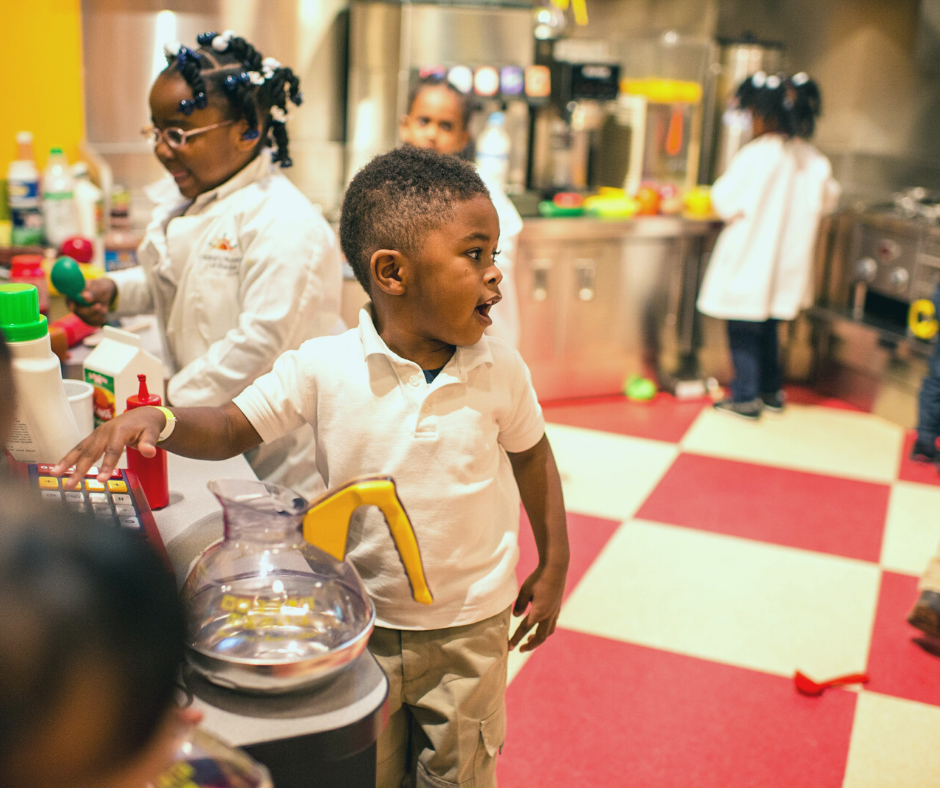 Director of Communications, Kelly Bruner, says her son LOVED the mini Waffle House and started taking "orders" immediately! For the folks at Waffle House, that's exactly the goal. As Ms. Boss says, "We at Waffle House, are aware of the role play has on a child's development. Many of us are parents ourselves. And, a 2007 report published in the Official Journal of the American Academy of Pediatrics stated that play does more than encourage creativity and conflict resolution. The report said that play also 'helps children develop new competencies that lead to enhanced confidence and the resiliency they will need to face future challenges.'"
"Today's children will be tomorrow's leaders. We're proud to support, in a small way, their growth, and development, knowing that one day they will lead, work and support our future communities."
Waffle House has a long history of giving back to the community. Much of Waffle House's community support comes from individual restaurants located in the many communities they serve. These Waffle Houses host school Spirit Nights, sponsor athletics teams, provide meals to those affected by significant storms, and cater donated meals to first responders, to name a few examples.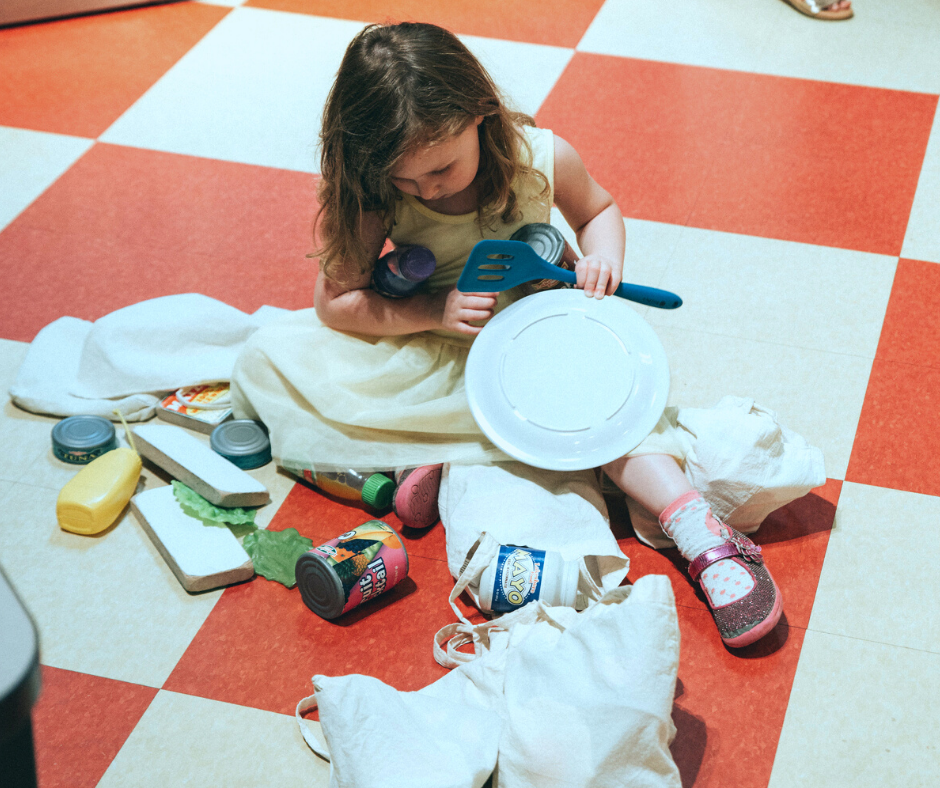 Since 1983, the Waffle House Foundation has been an additional avenue through which the beloved chain has chosen to give back. Through it, says Boss, "Waffle House has been able to return to the communities we serve, a portion of the goodwill those communities have bestowed on us." The Foundation's goal is to improve the quality of life in their communities through the allocation of financial and human resources. Over the years the Foundation has focused on women and children, health and human service organizations, youth and educations programs, and supporting the needy and disadvantaged.
At Children's Museum of Atlanta, we're proud to work with companies like Waffle House that take community engagement and giving back to heart. We're especially thrilled to have partnered with Waffle House to provide the perfect place for your family to celebrate National Waffle Day.
Bon appétite!