We're all about learning through play and encouraging our little ones to explore new things and reach for the stars. That's why we're thrilled to connect our young guests with awesome role models through hands-on activities and lots of fun! This year we're celebrating Latinx Heritage Month with programs inspired by Latina and Latino artists, scientists, and innovators. Shining a spotlight on their stories shows kids that when we follow our curiosity and passion incredible things can happen!
We hope you'll join us and experience the joy of discovery for yourself. Our Latinx Heritage Month programs run September 15 – October 15. Check out our program schedule for more details!
Latinx Artists: Creative Writing, Kinectic Sculptures, and Textiles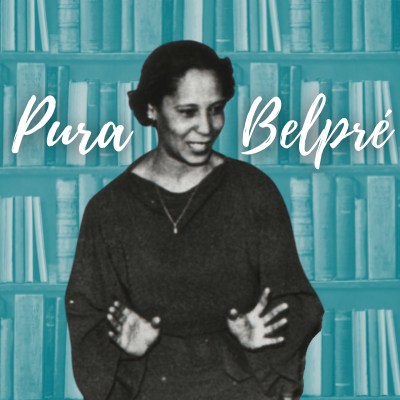 Pura Belpré was the first Puerto Rican to work in the New York Public Library system. Ms. Belpré felt strongly that public libraries should be for everyone. She began bilingual storytimes, added books in Spanish to the library, and organized community programs inspired by Puerto Rican celebrations.
A gifted storyteller, Ms. Belpré wrote Spanish children's books often performing them with puppets. Through her efforts, the libraries she worked at became important community spaces for her Spanish-speaking neighbors.
We're celebrating Ms. Belpré's legacy by reading "Planting Stories: The Life of Librarian and Storyteller Pura Belpré" at storytime through the end of September.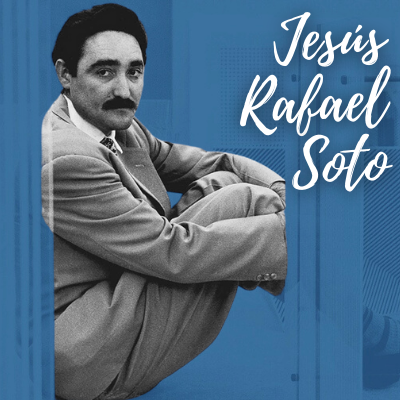 Jesús Rafael Soto is a world-renowned Venezuelan artist known for his kinetic sculptures. Using materials like nylon and steel, Soto's abstract sculptures highlight color, shape, and the relationship between background and foreground. Soto's use of color and shape makes some of his works appear to move!
In the Art Studio through the end of September, we'll be creating our own art pieces inspired by his work.
The Quechua people of Peru and Bolivia have been weaving beautifully patterned fabrics for hundreds of years. Using looms, alpaca fur, and natural dyes, Quechua weavers create images of lakes, rivers, plants, condors, and other symbols of life into their fabrics. Work on your own weaving project in the Art Studio October 1-15th!

Latinx Scientists: Botany and Conservation Biology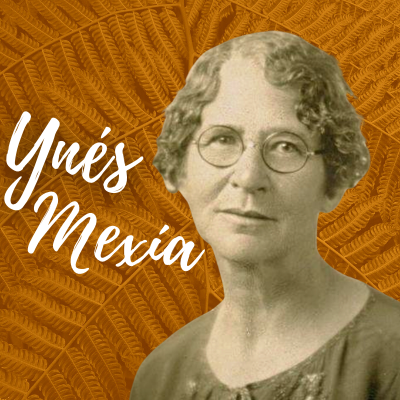 Ynés Mexía was a Mexican-American botanist and explorer who lead expeditions across Mexico, Central America, and South America to become one of the most accomplished plant collectors of her time. An intrepid outdoors-woman she traveled over 3,000 miles along the Amazon River following it to its source in the Andes Mountains. During her travels, she discovered over 500 new species of plants. 50 of these are named in her honor!
Learn about Ms. Mexía, paint with chlorophyll, and experiment with plant transpiration at the Science Bar through the end of September!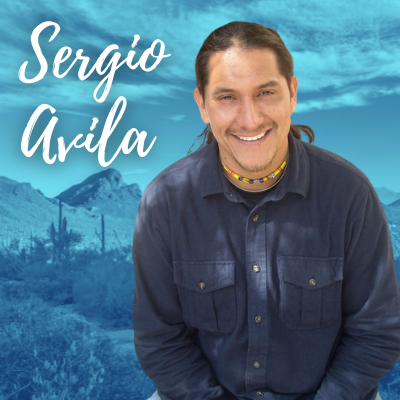 Sergio Avila is a wildlife biologist and conservationist who spent 20 years studying animals like jaguars, ocelots, pygmy owls, and monarch butterflies that live on both sides of the U.S.-Mexico border. Avila is from Zacatecas, Mexico, and has worked to help protect endangered species in both countries. The biologist currently works with the Sierra Club connecting people of color to the outdoors.
We'll be learning about Sergio Avila at the Science Bar as we explore the important ecological role of pollinators like bees and butterflies.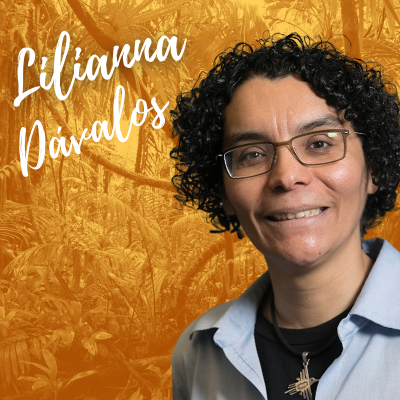 Liliana M. Dávalos is an ecologist, environmental biologist, professor, and head of the Dávalos Lab from Colombia. At the lab, Dr. Dávalos and other scientists study the biodiversity of mammals and how human activity impacts old-growth forests that support biodiversity. The lab studies biodiversity of the distant past and present! They want to know how humans impact the survival or extinction of different animal species.
We'll be learning about Dr. Dávalos at the Science Bar as we explore the important ecological role of pollinators like bees and butterflies.
Latinx Innovators: Spacecraft Engineering and Medicine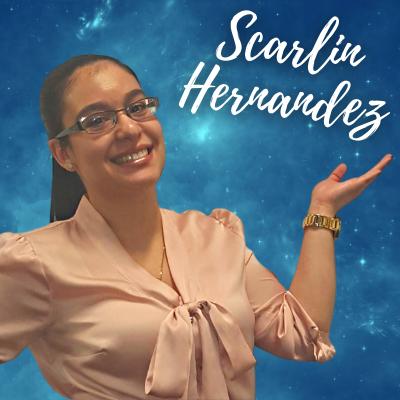 Scarlin Hernandez, who was born in the Dominican Republic and grew up in Brooklyn, is a spacecraft engineer for NASA's signature space mission, the James Webb Space Telescope. Hernandez tests the ground systems that will command and control the telescope after it has been launched into space. Planned to launch in December 2021, the James Webb Space Telescope will be used to discover new planets and the first stars to appear after the dark ages.
We'll learn about Hernandez at our Innovation Station where kids will design, test, and improve their own spacecraft!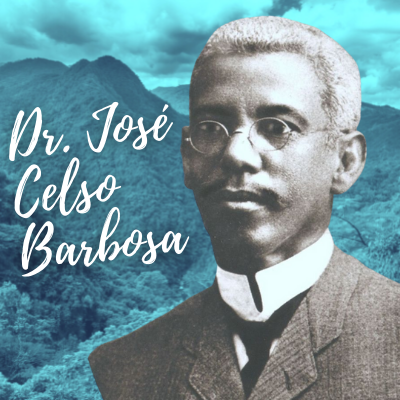 Dr. José Celso Barbosa was the first Puerto Rican and one of the first people of African descent to earn a medical doctor's degree in the United States. Dr. Barbosa returned to Puerto Rico, making many contributions to medicine and public health including establishing an early form of health insurance. A respected public leader, Dr. Barbosa also served in the first Puerto Rican senate.
We're learning about Dr. Barbosa at Innovation Station where kids will take on a surgical device design challenge!
Even More to Explore: Dance, Search and Travel
In addition to the above activities, kids will be invited to explore the astonishing natural diversity of Latin America in our biodiversity scavenger hunt and "Explore Latin America" programs. During the scavenger hunt kids will search high-and-low and get to know the incredible animals of Mexico, Central America, and South America. Hiking boots not required!

We hope you'll join us in this adventure as we explore art, science, and innovation while connecting to the stories of Latinx leaders who let their curiosity guide them on incredible journeys across the Americas.
Why "Latinx"?
We like "Latinx" because it's inclusive and innovative. The term, which sprang up in the early 2000s, was crafted to include non-Spanish speaking communities of Mexico, Central and South America and folks of all gender identities. Language, like identity, can be complex, flexible, and creative. We love that! While we use the term when identifying a breathtakingly diverse population of people with ties to Latin America, we also name specific countries of origin as a matter of respect to the many distinct cultures and experiences that comprise the community.