Today is a bittersweet day at the Museum as we bid farewell to our Executive Director Jane Turner. Jane is retiring from her position at the Museum after nearly two decades of joyful, creative and fearless leadership.
Jane played a critical role in shaping CMA into the place we love today. As Executive Director Jane worked tirelessly to build partnerships across Georgia – which she views as the "secret sauce" – that have elevated Children's Museum of Atlanta into a must-visit destination for families in Metro Atlanta and beyond.
Under her leadership, the Museum completed an $8.2 million capital campaign and then a $2.2 million campaign in response to COVID-19's impact. The institution has welcomed and served over 3 million children and families under Jane's guidance and completed a full renovation in 2015. That reinvention allowed the Museum to bring the power of play to more of Atlanta's families, schools, and children, while also securing a sustainable future for our organization.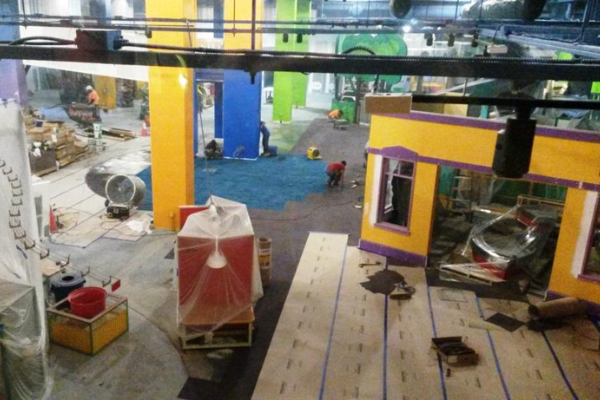 "The work of raising children rests on the shoulders of individual parents, but it also resides with the community at large. Children's museums are welcoming, engaging, educational and fun destinations that provide an unmatched opportunity to reach families and the community on topics great and small," says Jane. "I started working at the Children's Museum of Atlanta with an intuitive sense of the importance of play and the power of the arts, which I believe all people share. We all remember the joy of playing as children, and we understand that it is the way that children learn about and navigate their world, their circumstances, and create a path towards their future."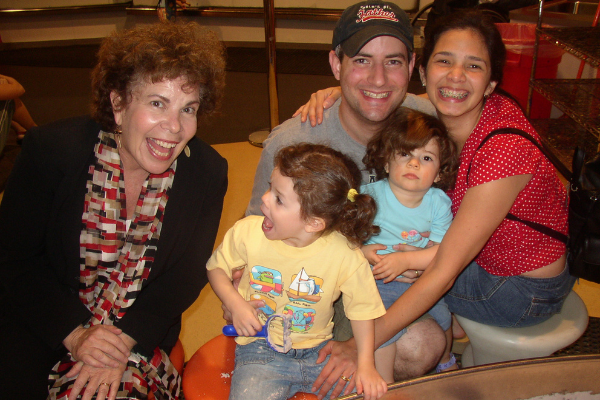 Before joining CMA, Jane worked for 15 years in the health care technology industry in Washington, D.C. before moving to Atlanta with her family in 1992. She quickly became immersed in Atlanta's vibrant arts and culture community as a volunteer and board member in the theater community at Georgia Shakespeare. Jane credits her work at the Museum to a natural progression from her involvement at Georgia Shakespeare where she was able to fully grasp and embrace the power the arts could have as a source of education and inspiration.
Jane's impact at the Museum will be felt by our team, our city, and the families we serve for years to come. To honor Jane's many years of dedication to the Museum and her indomitable approach to overcoming challenges, we are thrilled to share that Innovation Station has been renamed in her honor. Kids and their families will now imagine, build, test, and improve their own creative solutions to design challenges in Jane's Innovation Station.
When one era comes to an end, another begins. The Museum is thrilled to welcome Edwin Link as our new Executive Director. With more than 15 years serving in nonprofit, human services, education and youth development sectors, Edwin brings a passion for the arts to the Museum. He remains steadfast in his commitment to advocating on behalf of America's youth, having spent his early career at Woodruff Arts Center and later working for Boys & Girls Club of America.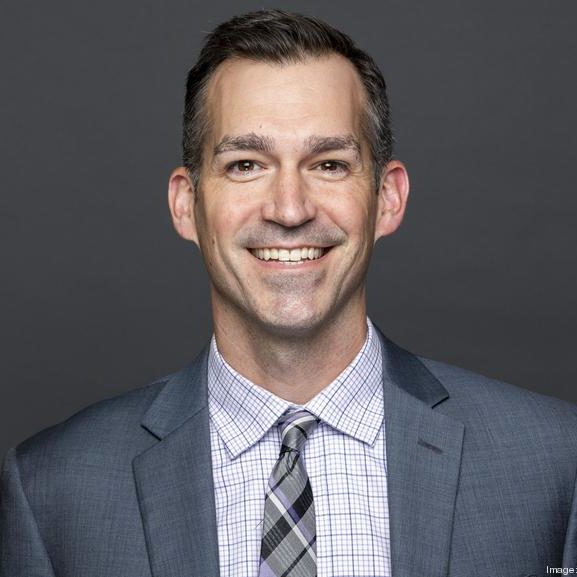 "Providing children and families access to programs and services that allow them to thrive has always been a major focus of my work. I have been lucky enough to work on behalf of missions that understand the needs of the communities they serve, and I enjoy seeking solutions to address the most significant challenges collaboratively," said incoming Executive Director Edwin Link. "Jane has left an incredible legacy, and I am humbled by the opportunity to further elevate ways the Museum can impact the children within our community."