Doc McStuffins: The Exhibit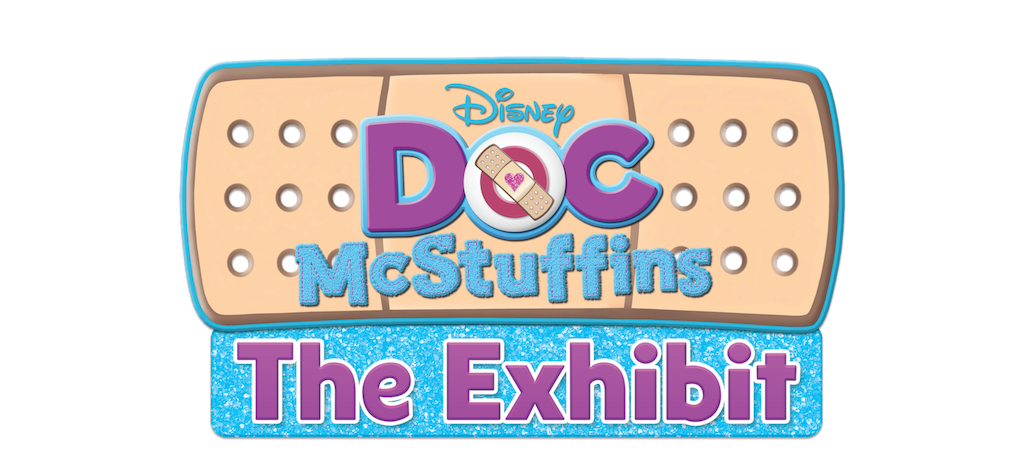 June 8, 2019 - September 8, 2019
Doc McStuffins: The Exhibit features the McStuffins Toy Hospital environment and offers families an opportunity to explore the hospital, assume doctor play roles, and help solve problems, all while learning lessons about healthy habits, empathy, and nurturing care.
Backyard Clinic & Reception
+
Enter the exhibit and greet Doc McStuffins, her iconic backyard clinic, and become familiar with all that there is to do and see! Enter into the McStuffins Toy Hospital and receive information about how you and your family can assist Doc and her friends.
Lambie invites families to participate in activities that encourage the use of empathy and the practice of nurturing behaviors to care for others. Learn about naptime, night lights, and nurturing care.
A message from Stuffy will invite you and your family to interact with stations that prompt the practice of nurturing behaviors and deliver messages about the special kinds of care and attention that pets need.
You and your family will be greeted by a message from Hallie as you enter the ER. You will be able to assist with the treatment of toy patients, learn about check-ups, boo-boos, and the importance of washing your hands!
Sponsors
We're so thankful to our generous sponsors, who help make visiting exhibits like this one possible. We are thankful for the ability to be able to bring new and exciting exhibits to the community of Atlanta.



All gifts are tax-deductible to the fullest extent allowed by law. The Museum is a 501(c)(3) tax-exempt & charitable organization. Our tax-exempt number is 58-1785484.