Today we're making t-shirt bags and learning about conservation in honor of World Oceans Day! If you haven't already, check out Monday's scientist spotlight on oceanographers Dr. Ashanti Johnson and Evan B. Forde.
Word of the Day: Conservation
Definition: Conservation is an action. It happens when we don't waste resources and we work to protect the land, animals, and people around us. Conservation happens when you recycle a plastic bottle so that it can be remade into something new; turn off a light switch when you leave a room; make a bag out of an old t-shirt; or work to save an endangered species, like Zoo Atlanta.
Why is Conservation Important? Conservation keeps our planet and our ecosystem healthy. Without a healthy planet, so many living things can't thrive – including us. One problem conservation works to solve is the problem of plastic littering our oceans. By lowering our use of plastic-like using a t-shirt bag to carry items instead of a plastic bag – we can help keep our oceans cleaner and safer for all the animals that live there.
Materials & Instructions
Old t-shirt
Scissors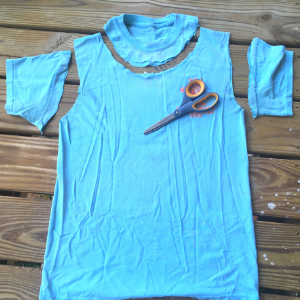 Step 1. Lay your shirt out on a flat surface like the floor or a table.
Step 2. Cut the sleeves off of your shirt. The shoulders will become the handles for your bag.
Step 3. Cut the neck out of your t-shirt by cutting out a semicircle. It's okay if it isn't even or perfectly cut; this step makes your handles easier to hold.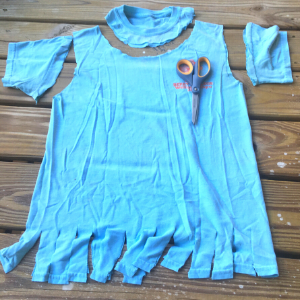 Step 4. Cut inch-wide strips along the bottom of your shirt. Make sure you cut through both sides of the shirt; the strips can be as long as you want them to be. You'll need at least enough fabric to make two knots.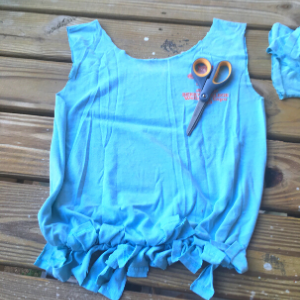 Step 5. Tie the front and back pieces of each strip into a knot. Pull tightly!
Step 6. Take one end of your first knot and tie it to one end of the knot next to it. Continue down your shirt until you have done this with every knot; this will prevent gaps in the bottom of your bag.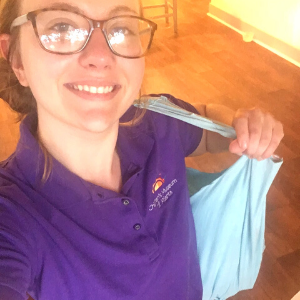 Step 7. You're all done! If you want a different look, you can flip your shirt inside out so that the knots are on the inside of your bag.