Emotions at Play with Pixar's Inside Out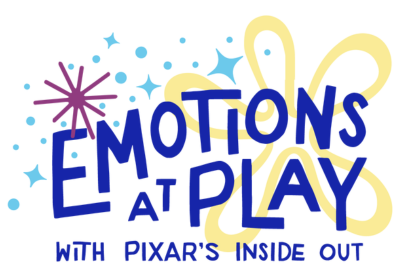 September 16, 2023 - January 7, 2024
The first interactive exhibit based on Disney and Pixar's hit animated feature helps visitors understand the important role emotions, memory and imagination play in our everyday lives. Explore some of the ways we express our emotions — and recognize emotions in others, too.
Watch our friend Bailey's review of Emotions at Play with Pixar's Inside Out!
Explore emotions and expressions with Joy, Sadness, Anger, Disgust and Fear.
Hone your concentration and motor skills as you move a wooden ball down the Train of Thought's train track. 
Create your own play at Dream Productions complete with a stage, curtains, and hand puppets! 
Write your memory and store it in a memory sphere. Change the sphere's color to match how the memory makes you feel. 
Explore emotions through sound as you make music at the Control Panel. 
Work with your friends to move the ball through the emotions maze. 
Sponsors
The exhibit has been made possible by the generous support of:



This exhibit was developed by Children's Museum of Pittsburgh in collaboration with Pixar Animation Studios. © Disney/Pixar. All rights reserved. Used under authorization.