AMUSE'UM
Amuse'um is the Museum's largest fundraiser of the year & allows adults to celebrate the power of play in the Museum's own unique way while supporting impactful education & outreach programs.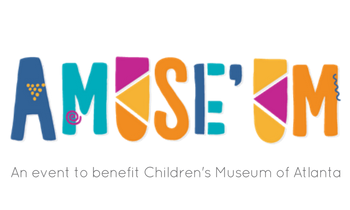 March 16, 2019
Location: Children's Museum of Atlanta
Time: 7 PM - 11 PM

There's no place like CMA! Festive food, signature cocktails, and the chance to bid on auction items worthy of the Great Oz are part of this one-of-a-kind gala benefitting the Museum's early childhood educational programming and community outreach.
Sydney Langdon, Event Chair
Natalie Williams, Event Chair

Angela and Mitch Ballantyne

Julianna Cagle

Rebecca and Chris Cagle

Katie and Taylor Dozier

Saira and Addison Draper
Antoinette and Greg Ellison

Emily and Kevin Graney

Erika and Kareem Hall

Allison and Ben Hill

Audrey Horne

Lauren Linder & Jonathan Grunberg

Roshal and Zwade Marshall
Kim and Terrel Massey

Jamila and Whit McKnight

Pooja Natarajan

Sameia and Timothy Udoji

Khadeja and Shawn Sessoms

Kathy Waller

Halli Cohn and Rich Warren