New Safety, Health, and Museum Policies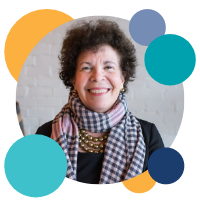 Everyone Has a Part to Play!
We are committed to the health and wellbeing of all families of our community, and we are taking every precaution to do our part. In addition to following guidelines provided by Centers for Disease Control and Prevention (CDC) and the Georgia Department of Health, CMA continues to work closely with experts at Children's Healthcare of Atlanta to develop and update everyday team practices and operational standards to ensure a safe space for your family to come and play.
-Jane Turner, Executive Director

Before You Visit
Purchase your tickets online before coming to the Museum
Members, reserve your free tickets online
Arrive within the timed play sessions you chose when purchasing your tickets
Bring your masks! All guests 2 years and older are required to wear a mask to gain entry into the Museum
Fill up a water bottle and bring it with you! Our water fountains will be turned off and unavailable.
New Guest Rules & Policies
Adult:Child Ratio - 1:5 (Museum recommendation is 1:3)
The museum is now 100% cash-less. All transactions will require a credit card
No re-entry allowed
We are unable to refund ticket(s) but can easily reschedule them for a future session or apply them towards the purchase of a membership
Lockers have been temporarily taken off the floor and are not available at this time
Due to the tight space and inability to allow for social distancing, the Climber and the Globe are currently not accessible to guests.

Team Member Practices
Team Members are required to wear face masks
Team Members will clean touchables, toys, and high touchpoints in exhibits throughout the sessions
Play sessions have been put into place to allow for thorough cleaning opportunities
In between play sessions, the entire Museum will be thoroughly cleaned
All Museum staff will undergo a daily health screening before coming to the Museum and are required to stay home if feeling sick
Safety & Health Policies
Plexi-sneeze guards have been installed at Security and the Membership Desk
13 hand sanitizing stations are available in the Museum
5 cleaning stations for guests ​are available throughout the Museum
Recommended capacity is posted in each area of the Museum
Stroller parking space has been increased and spread throughout the Museum.
The Museum Store has been moved to make more room for social distancing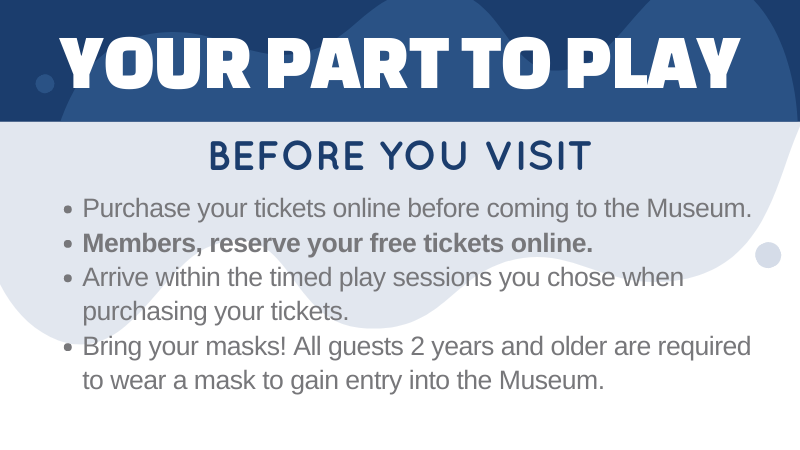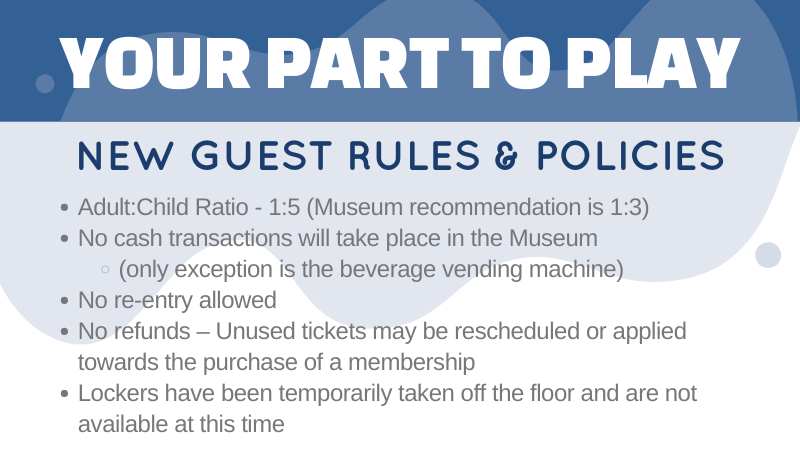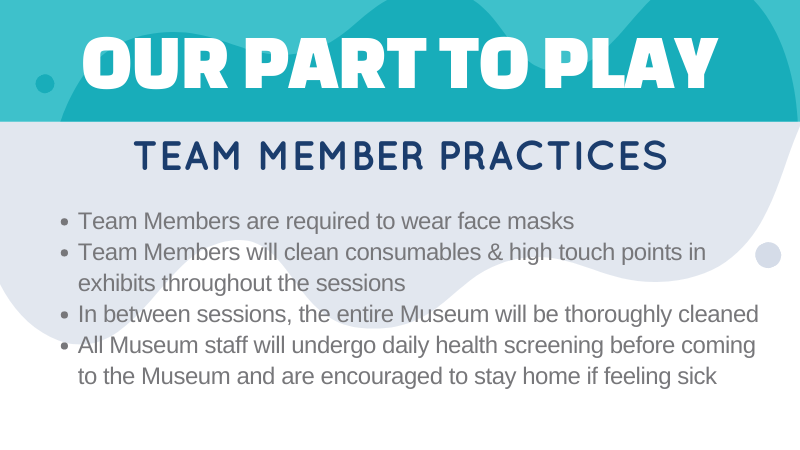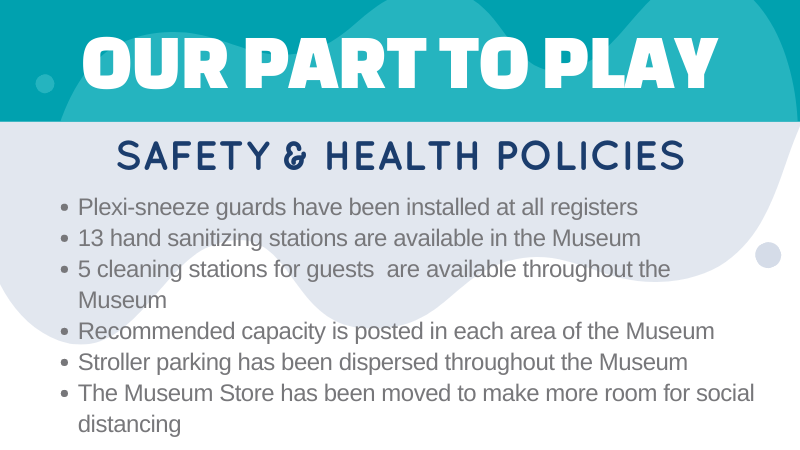 We have taken enhanced health and safety measures—for you, our other guests, and our employees. Please follow the new safety and health policies while visiting Children's Museum of Atlanta. An inherent risk of exposure to COVID-19 exists in any public place where people are present. COVID-19 is a contagious virus that can lead to severe illness and death. According to the Centers for Disease Control and Prevention (CDC), senior citizens and guests with underlying medical conditions are especially vulnerable. By visiting Children's Museum of Atlanta, you voluntarily assume all risks related to exposure to COVID-19.
Due to the tight space and inability to allow for social distancing, the Climber and the Globe are currently not accessible to guests.
Your visit will be limited to the two-hour session for which you purchase/reserve tickets. All guests must leave at the end of the session. The Museum needs to be empty during our cleaning periods to allow staff to properly deep clean our space.
The Museum requires all guests ages two and up to wear face masks while in the Museum.  We do understand that children under the age of nine might not be developmentally able to keep the mask on for the entire duration of their visit.  We ask that parents ensure a 6-foot distance while taking a break from mask-wearing. 
 Food is restricted within the Museum at this time.
Regular handwashing with soap and water is highly recommended, but the Museum offers 13 hand sanitizing stations throughout the Museum.    
Re-entry is not allowed into the Museum. Your admission tickets are valid only for your selected two-hour session.  
You are welcome to nurse your child anywhere in the Museum. If you would like additional privacy or a quieter location, our nursing nook is located in the Leaping into Learning Resource Room- please ask a team member for access. 
The Museum does not offer ticket refunds, but we understand children get sick and plans change. You may exchange your unused tickets for a different date by calling the Reservations line at 404-527-3693.  
Our Museum team members are available to assist you with any questions or concerns during your visit.  
Team members are required to do a daily health assessment to ensure they are free of any COVID-19 symptoms and are sent home if they are exhibiting any signs of illness. Team members must wear a face mask.   
The Museum's water fountains are temporarily closed.  We encourage guests to bring bottled water.