Top of the mornin' to ya! Come celebrate the luck of the Irish with Children's Museum of Atlanta where we will be celebrating St. Patrick's Day on the CMA on Stage with Irish dancing during our Music & Movement programs and a special Storytime reading of "The Night Before St. Patrick's Day" by Natasha Wing.Guests will also have the chance to continue the magic in our Art Studio with our special 45-minute "I am Lucky to be ME!" workshop in coordination with Urban Arts Partnership held at 11 AM and 12 PM!
Daily programs happening at CMA On-Stage
Music & Movement – 11:00 AM & 1:00 PM
Four Leaf Clover Scavenger Hunt – 12:00 PM & 3:00 PM
Story Time – 2:00 PM
Super Spectacular Science Show – 4:00 PM
Science interactive experiences available all day! 
Science Bar – open 10:00 AM – 3:30 PM
Classes scheduled every half hour. Sign up for available class times at studio doors!*
Art Studio – open 11:00 AM – 12:45 PM
(I am Lucky to be ME! Workshops: 11-11:45 AM / 12-12:45 PM)
(Art Studio closes @ 12:45 — Dr. Science in Art Studio 1:30 PM & 2:30)
Build It Lab – open 11:00 AM – 4:30 PM*
**Last class at 2:00 PM due to Eat A Georgia Rainbow program
**Last class at 4:00 PM
I am Lucky to be ME! Workshop projects courtesy of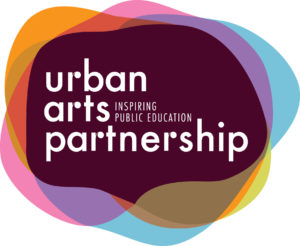 All gifts are tax-deductible to the fullest extent allowed by law. The Museum is a 501(c)(3) tax-exempt & charitable organization. Our tax-exempt number is 58-1785484.