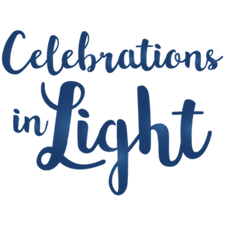 Join us for Celebrations in Light, as the Children's Museum of Atlanta celebrates the traditions and tales of Las Posadas, Hanukkah, Christmas or Kwanza through decorations, interactive Readers' Theatre performances, music, crafts, story times and Winter Science! Gather around the CMA stage to hear a special book reading, then get ready to dance and sing to your favorite Las Posadas, Hanukkah, Christmas, or Kwanzaa holiday songs!   Visit the Science Bar and learn about the science behind how a polar bear stays warm, how the circuits in Christmas lights work, and much more.  Visitors can also stop by Santa's Workshop to make gifts for others, or our Arts Studio to create a special holiday craft for yourself or a loved one.
Daily programs happening at CMA On-Stage
Holiday Readers Theater – 11:00 AM & 12 PM
Holiday Science Show – 1:00 PM
Holiday Music & Movement – 2:00 PM
Holiday Storytime – 3:00 PM
Science interactive experiences available all day! 
Science Bar – open 10:30 AM – 3:30 PM
Classes scheduled every half hour. Sign up for available class times at studio doors!*
Art Studio – Open Studio Weekdays ONLY until December 21 – 11 AM – 3:30 PM*
Arts Studio – Weekdays December 26 – December 28, 11 AM – 3:30 pm
Build It Lab – open 11:00 AM – 3:30 PM*
*Last class at 3:00 PM