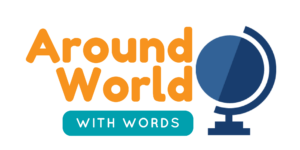 Around the World with Words – September 10 – 21
Travel with CMA as we dance, sing, and explore our way through Asia, The Americas, Africa, and Europe! Whether you join master traveler Phineas Figg in their quest to journey around the world in just 20 minutes, tinker with global inventions at the Science Bar, or try your hand at map making in the Art studio, get ready to to learn all about different cultures and traditions during our Around the World with Words program days!
Daily programs happening at CMA On-Stage
Mini-Musical – 11:00 AM & 2:00 PM
Music & Movement – 12:00 PM & 3:00 PM
Storytime – 1:00 PM
Super Spectacular Science Show – 4:00 PM
Science interactive experiences available all day! 
Science Bar – open 10:00 AM – 4:30 PM
Classes scheduled every half hour. Sign up for available class times at studio doors!*
Art Studio – open 11:00 AM – 4:30 PM*
Build It Lab – open 11:00 AM – 4:30 PM*
*Last class at 4:00 PM