This Summer… Play Has a New Location!
Well, friends, it's just about time to close this puppy down, turn off the lights, and have a nice chorus of "We'll Meet Again." In just two days, we'll have our huge farewell celebration – you ARE planning to be here Friday, we wish! – we'll have a big parade out the building, and that'll be that for a few months!
Yeah, right!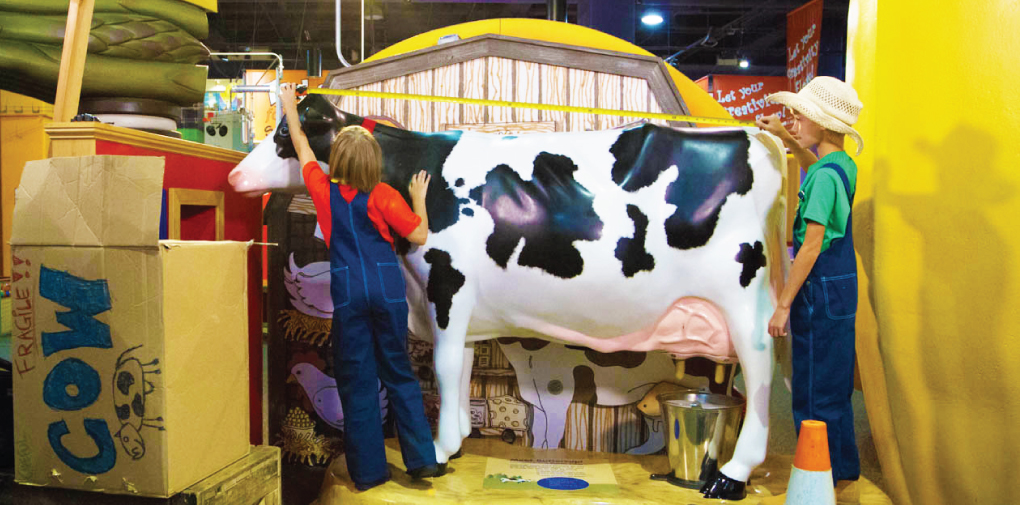 For about seventeen seconds, we were tempted to make like bears and hibernate while our space is being renovated, but that won't work! We have SO MUCH playing to do, and we want to see each and every one of you as we move around town. We'll be making quite a few appearances around Atlanta over the next few months, at parks, libraries, shows, festivals, and bookstores. So we're entreating you to come and play with us!
The Children's Museum of Atlanta actually began in the late 1980s as a Museum Without Walls. Our facility didn't actually open until 2003, and we spent this period doing community outreach, going to schools in the nearby neighborhoods and engaging children in the power of play. So we're taking this unique opportunity to reconnect with our history while also connecting with all of you!
We are still working on the final details for the weeks that our facility will be closed, but you'll first be able to see us on Sunday, August 2 at Little Shop of Stories in Decatur. We'll be joining the Little Shop for their storytimes each Sunday at 3 pm, and each Thursday at 7 pm, for the next few weeks.
In August, you can also find us at the BBQ, Blues & Bluegrass Festival in Decatur, at the Summer Shade Festival in Grant Park, and at Miss Mary's Ice Cream Crankin' in Roswell. On Mondays starting the 17th, we'll be hosting a "Toddler Takeover" from 10 am to 1 pm in Centennial Olympic Park. Then in September, we'll be appearing at branches of the Atlanta-Fulton Public Library System, and there's so much more!
We want to make certain that you're all able to find us and play with us during our renovation. With that in mind, the best way to do that is follow us on Twitter and Facebook. Make sure that you select "GET NOTIFICATIONS" after liking us on Facebook; that's the best way to ensure updates show at the top of your feed. We'll also have a calendar on our refreshed web site that will launch this weekend.
Over the last few weeks, we've spoken to hundreds of you, and been overwhelmed by the optimism, faith, and excitement about the wonderful enhancements to our facility. We've answered lots of questions about what's coming up at our Museum, through email and social media, but also from visitors and guests who've come to play with us. We hope that we can answer all of your questions, so when you see us, please ask away! Our Imaginators and Visitors Service staff who'll be manning tables, telling stories, and playing with your children can't wait to talk with you!