First Lady of Atlanta Helps Kick Off Mayor's Summer Reading Club
It's summer, and one of the great things about summer in Atlanta is the Mayor's Summer Reading Club. We're happy to once again be a partner, and a host for their kickoff event. The fun starts at 10am this Saturday morning, and we'll have readings and crafts all day long! Plus, a special reading by First Lady of Atlanta Sarah-Elizabeth L. Reed and other special guests.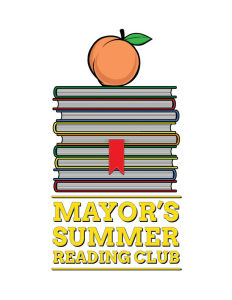 At the Museum, our staff works hard to promote literacy, because the studies show that many children don't read and exercise their mental muscles during the summer months as much as they do when school's in session, meaning that they will start the next grade a few weeks or months behind, and often struggle to catch up. We hope that all parents will participate in combating summer reading loss, and keep kids engaged in books.
So, where does the Mayor's Summer Reading Club come in? Well, from their site, "The program designates a city- wide book choice for infants, for children ages 2-4, and for children ages 5-8 to share with families at no cost to them. Throughout the summer, libraries, museums, farmers' markets, and other institutions in Atlanta will hold "book club reads" to model research based methods of reading books with children and will host enrichment events based upon the stories. The books will come to life as children enjoy arts and crafts activities, drama exercises, and other hands on activities designed to make the language in the stories meaningful to children."
"The Mayor's Summer Reading Club has helped thousands of Atlanta's children and family members improve their literacy skills and ignite their passion for reading," said Mayor Kasim Reed. "Now in its third year, the program, supported by my administration, valuable partners and Atlanta-based organizations, is increasing its reach, and inspiring more young ones to fall in love with reading. Research shows that children who read during the summer months perform better on achievement testing and are better prepared for the school year. It is my hope that the program continues to grow, and further support one of my top priorities—investing in our city's children."
For the third year in a row, the Rollins Center for Language and Literacy at the Atlanta Speech School have written a new adventure starring Amari, our city's favorite young heroine, for children aged 3-5. In the previous books, Amari has visited Zoo Atlanta and biked on the Atlanta BeltLine. In her newest story, Amari's Shining Moment, she and her neighbor, Andres, visit the children's village of the Dogwood Festival and see a performance of "The Shoemaker and the Elves," inspiring them to recreate the stage and perform the play for their entire neighborhood. Amari uses the skills of problem solving and determination she learned through her first two adventures to help Andres get over his stage fright.
(Say, isn't that something? "The Shoemaker and the Elves" is one of the fairy tales that are spotlighted in our current featured exhibit, Once Upon a Time!)
The First Lady of Atlanta, Sarah-Elizabeth L. Reed, will be here to share Amari's adventures to our guests Saturday morning. She will be here to read the book at 11 am. The other books featured for the club this year are, for infants, The Pigeon Has Feelings Too by Mo Willems, and, for readers aged 5-8, Dad, Jackie and Me by Myron Uhlberg and Colin Bootman. Find out more about the books at the Mayor's Summer Reading Club! All of our guests on Saturday will get to take home books for free! We look forward to seeing you here at the Museum on Saturday.
Schedule of events for Saturday, June 6
10 AM : Craft time
11 AM : First Lady of Atlanta, Sarah-Elizabeth L. Reed to read Amari's Shining Moment
12 PM : Imaginators bring to life Dad, Jackie and Me by Myron Uhlberg
1 PM : Mr. Jason's Music Party will perform live music to get kids up, movin' and groovin'!
2 PM : New York Times-best-selling children's author, Surishtha Sehgal reads 'A Bucket of Blessings'
3 PM : Cold cooking demonstration
4 PM : Construction Aerobics
All events are included with the price of admission and, as always, members are free.